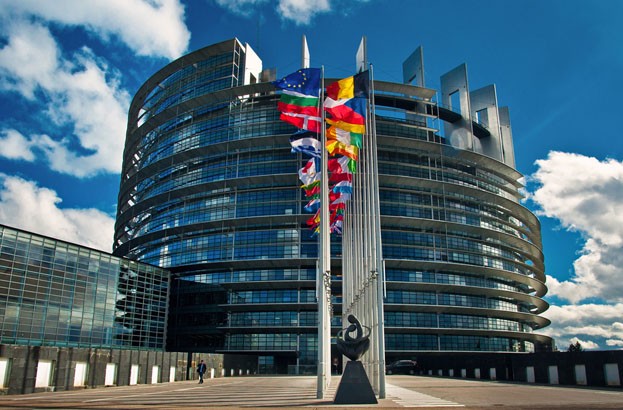 European Parliament urges institutions to recognize aspirations of Georgia, Ukraine, Moldova
The European Parliament asks EU institutions that the forthcoming Eastern Partnership Summit recognized European aspirations of Georgia, Ukraine and Moldova. The recommendations are given in the report on Eastern Partnership adopted 9 ahead of the summit.
European Parliament approved a resolution in support of Georgia today. The resolution backs further integration of associated members – Georgia, Ukraine and Moldova – into EU. Members of the European Parliament seek focus on Eastern Partnership Plus Model, European aspirations of Associated countries and establishment of an investment fund.
According to Lithuanian EPP member Laima Andrikienė, "The creation of an Eastern Partnership Plus model for associated countries with the possibility of a future membership in the customs, energy and digital union is crucial."
The Eastern Partnership, which was initiated eight years ago, is one of the most successful initiatives of the EU's foreign policy, – said MEP Jasenko Selimovic. "This initiative gave us practical and tangible results. The most important thing is that citizens of Georgia, Moldova and Ukraine enjoy a visa-free regime with the EU.
However, this partnership needs new dynamics and the countries in the region need help. Ukraine needs assistance to confront Russia's occupation and the two other countries need help in defending themselves from Russia's influence. Only with this assistance, these countries will be able to integrate with the EU," he said.
The 519 members voted for, 114 – were against and 47 – abstained from voting. The resolution will be sent to European Commission and European Council.
The debates over resolution text were held on November 14. Eastern Partnership Summit will be held on November 24 in Brussels, Belgium.