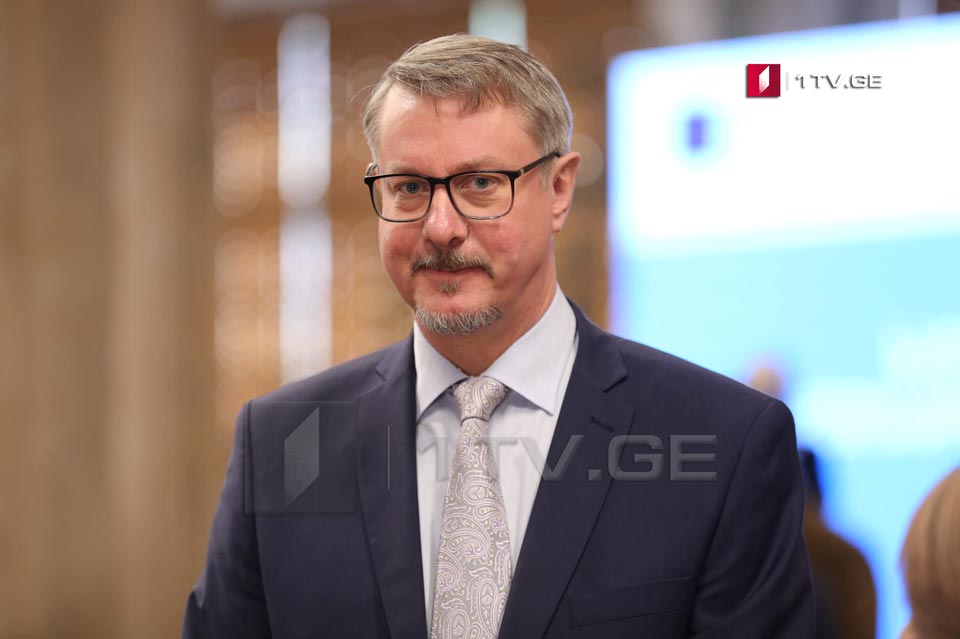 EU Ambassador: Parliament's decision not to revoke opposition mandates to be right step
EU Ambassador to Georgia, Carl Hartzell, evaluated the parliament's decision not to revoke the opposition mandates as the right step to take. The ambassador believes it is a precondition to keep the dynamics of the continued negotiations.
"Yesterday's decision does not represent an increased chance of reaching an agreement. We are still waiting to find this magic space where all sides can agree to. Cause, as we know, the majority of the opposition remains in boycott even after yesterday's decision. I must be honest with you to say that I still find the talks difficult, it has been very difficult to see a concrete movement from any side that would make me confident that we are able to reach a broad-based agreement which we are still working on as facilitators. So, I think, the message remains that everyone on the sides will continuously have to work very hard to see whether it is possible, and at the same time we also think about the future of this dialogue and if we feel that the current format of dialogue has a rich end to reach concrete results in the end," Carl Hartzell told journalists at the Georgian Parliament.