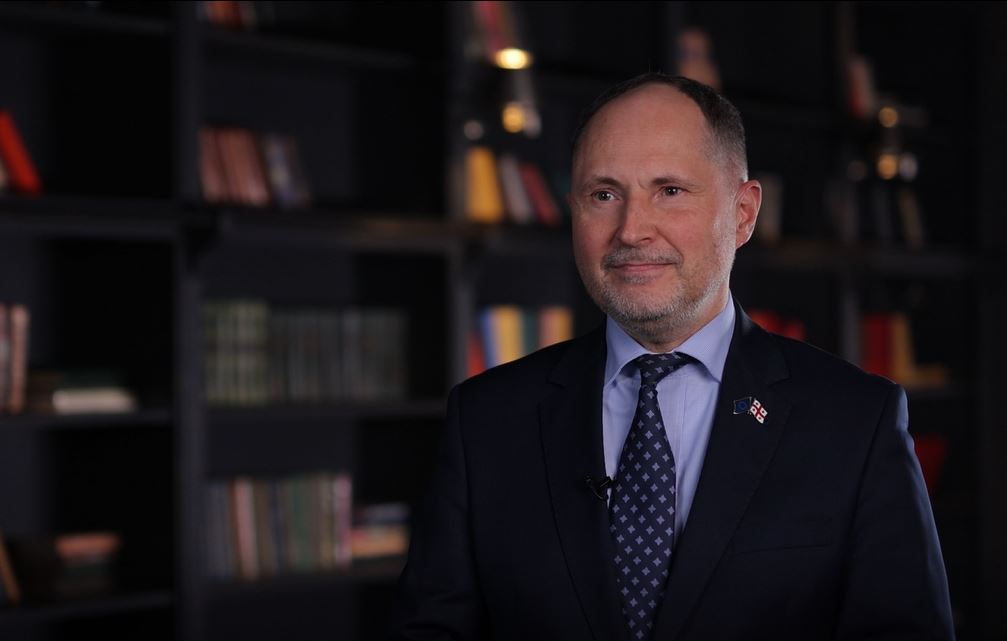 EU Ambassador congratulates Georgia on EC's 'positive report'
Pawel Herczynski, Ambassador of the European Union to Georgia, congratulated the country on a "very positive report" published by the European Commission regarding Georgia's application for EU membership.
"European Commission has just published an analytical report describing the state of the preparedness of Georgia to become a member of the European Union. The same reports were also published for Ukraine and for Moldova.
These reports were drafted based on the questionnaire that the Georgian administration sent to Brussels in the summer of last year. I want to congratulate the Georgian government and the Georgian administration for a very positive report.
It describes the state of the readiness of Georgia to become a member of the European Union in 33 different areas. Of course, in case of some areas, further progress needs to be made and here, of course, as European Union, we are ready to help and assist the Georgian administration to move forward. But from my point of view, the overall assessment is very positive," the Ambassador said.
The European Commission published its Opinion on Georgia's application for European Union membership.