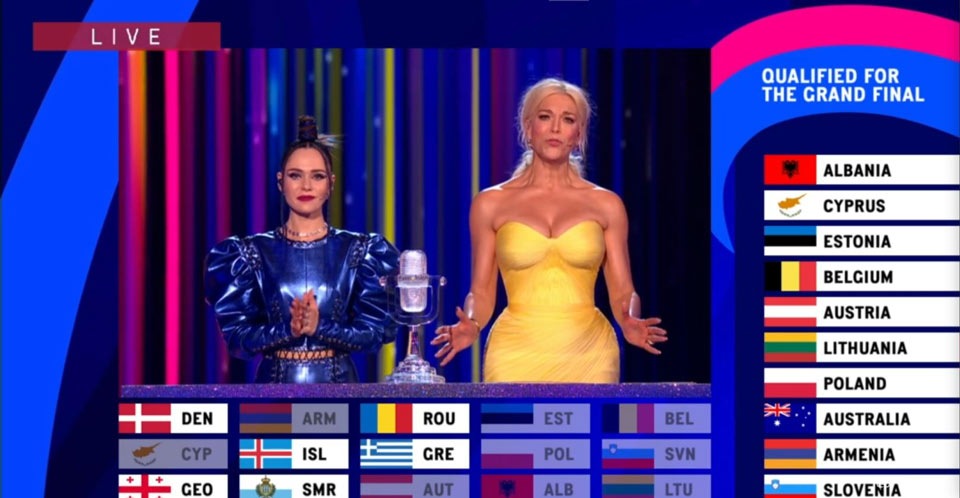 ESC 2023 finalists revealed 
The Eurovision 2023 semi-finals revealed the last 10 qualifiers –  Albania, Cyprus, Estonia, Belgium, Austria, Lithuania, Poland, Australia, Armenia, and Slovenia – for Saturday's Grand Final.
According to the new rules, the countries that qualify from the two Semi-Finals, 10 from each, will now be decided solely based on the votes cast by viewers of the competition, rather than a combination of a jury and public vote as has been the case since 2009.
The finals will include 25 countries: the first 10 from the first semi-final and the second ten from today's show. The Big Five countries, namely the United Kingdom, Spain, Italy, Germany, France, and Ukraine, advance directly to the finals.
GPB First Channel will air the show.