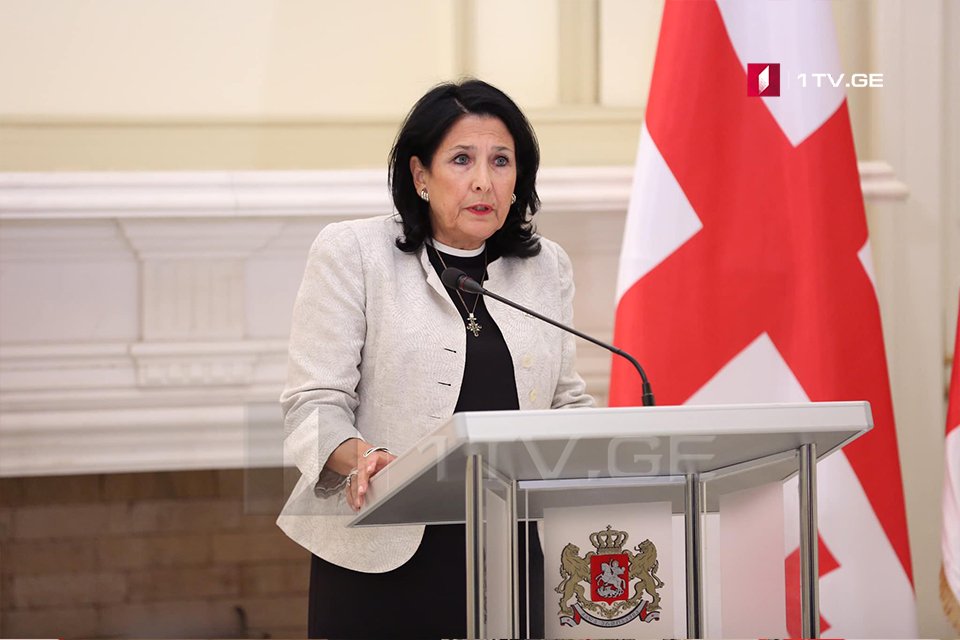 EC Opinion on Georgia to be a warning, President says
"You may be disappointed, but I am more angry – what happened to us today is a warning, it's our fault," said Georgian President Salome Zourabichvili echoing the decision of the European Commission on the application for EU membership submitted by Ukraine, Georgia and Moldova.
According to President, it is not time to give up, frustration of grumbling.
"We are behind the group. I agree with those who have spoken to me on this subject that we have no right to do so. I personally said a lot because I saw what could have happened. This has caused some resentment, anger and other things, but it's the fact, and I cannot escape it. But the facts do not mean that we should give up. This is neither a Georgian character nor a female character. I count on you, I count on the population, everyone who came out yesterday, watched us from home, and is watching us today.
I know you feel too that there is no time for frustration or grumbling today, because what happened to us today is a warning. It's our fault. We say we did not deserve it, we deserved it! After what this country has done for 30 years, and we are so far behind our two friends and partners, it's our fault, whose else?!" President said.
European Commission recommended the European Council grant Georgia the European perspective but said it will come back and assess how it meets a number of conditions before giving it the candidate status.