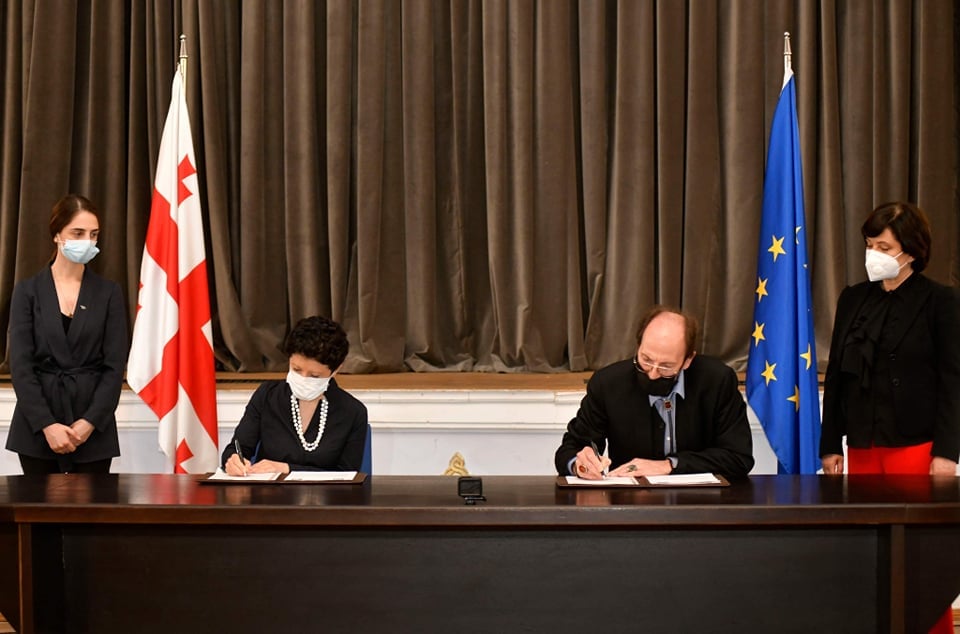 Culture Ministry and Theatre Society ink Memorandum
The Ministry of Culture, Sports and Youth of Georgia and the creative union Theatre Society inked a Memorandum to promote the development of the theatre sector. Minister Tea Tsulukiani and Chairman of the Creative Union Giorgi Gegechkori signed the cooperation paper.
According to the Ministry of Culture, the ministry and the Theater Society will jointly define the basic principles of the reform to be implemented in the field of theatre within the framework of cooperation. They will work on identifying the theatre-related issues to include in the draft Code of Culture, and the theatre development programs, human resource strengthening and implementation of mechanisms that meet modern challenges, also financial and creative sustainability of theatres.
The memorandum also envisages consultations with the ministry in the candidate artistic directors' selection process for the state professional theatres. In addition, it is planned to implement various targeted projects and competitions to promote the development of the sector.