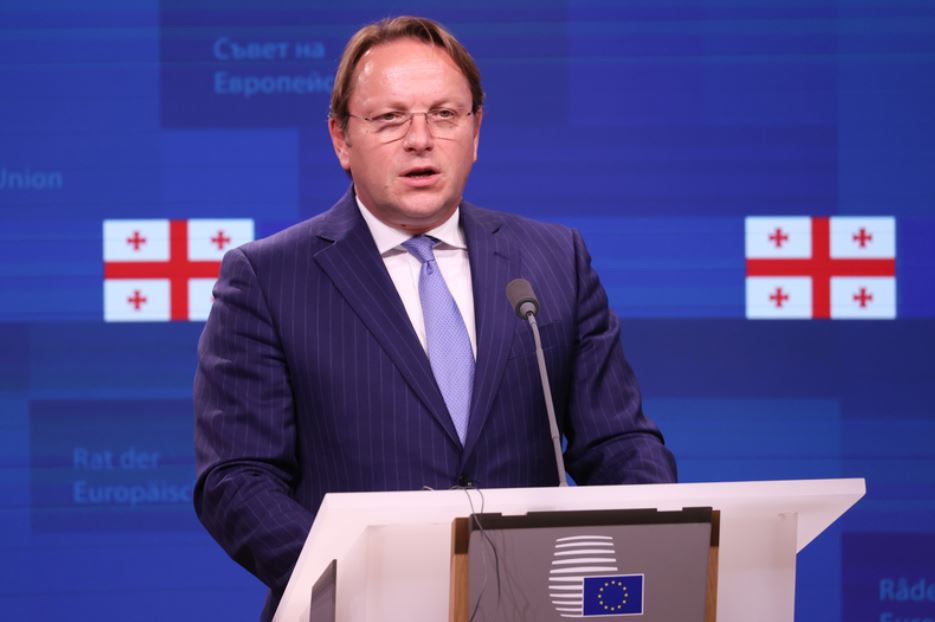 Commissioner Varhelyi: Georgia is fundamentally European! Its heart, its soul! Georgia's future is in EU
Oliver Varhelyi, the European Union Commissioner for Neighbourhood and Enlargement, on Wednesday, addressed the event in Brussels, marking Georgia's Independence Day and the presentation of the Georgian festival program for the Europalia Arts Festival, slated for October 2023.
Below is the Commissioner's full speech as delivered:
"Dear Prime Minister,
Dear Foreign Ministers, Dear Ambassadors, Excellences, Honourable Guests, Ladies and Gentlemen,
Gamarjoba, as they say!
It is a great honour to be here with you today and to be able to celebrate with you the independence of Georgia. I'm delighted! This year's edition of Europalia, the arts festival, is dedicated to Georgia.
These will offer an excellent opportunity to explore Georgia's fascinating past, rich culture, traditions, bustling contemporary arts and scenes, and hopefully, the very near future of Georgia.
I have had the privilege to visit your wonderful country several times. And since the beginning of my mandate, what struck me the most, each and every time I go there, is the tradition and the hospitality. Something that is clearly on display today, and something on which we can build our common future.
Because we are here today to celebrate Georgia's past, but our eyes are turned towards the future. Georgia is fundamentally European! Its heart, its soul!
Our common roots and heritage go back to the Greeks and the Romans. The values that we share bind us together with the European family.
I state here again today that Georgia's future is in the European Union. We are at a historic juncture. One year ago, Georgia was given a European Perspective by the European Council. In this context, I'm pleased that the reform efforts in Georgia are underway, and we want to see these efforts sustained and succeed.
I assure you, it's your hard work and commitment will be assessed objectively, and we'll pay off. From our side, we'll continue to support Georgia on its EU path. The economic and investment plan is a key tool bringing Georgia and the EU closer together every day. With our 1.2 billion euros of investments mobilized, and ready, I look forward to advancing ambitious projects at the Black Sea, digital and electricity cables in the coming months and years, linking us closer together.
This evening, we see how Georgians come together to celebrate, what unites them. A deep love of their country, the confidence and desire to share George's beauty and strength with the rest of Europe.
I hope that the same spirit of Georgians from all walks of life can combine their talents and aspirations with a common purpose of Georgia's European future.
Indeed, I sincerely hope that Georgia will deliver on the necessary conditions and that next year the member states, we will be celebrating with Georgia as an EU candidate country.
And by closing, I just want to extend also our encouragement for everyone to visit all the events that have been planned. Because this country has much to offer and much we don't know about this country here in Europe. So, thank you very much. And again, congratulations on your national day."