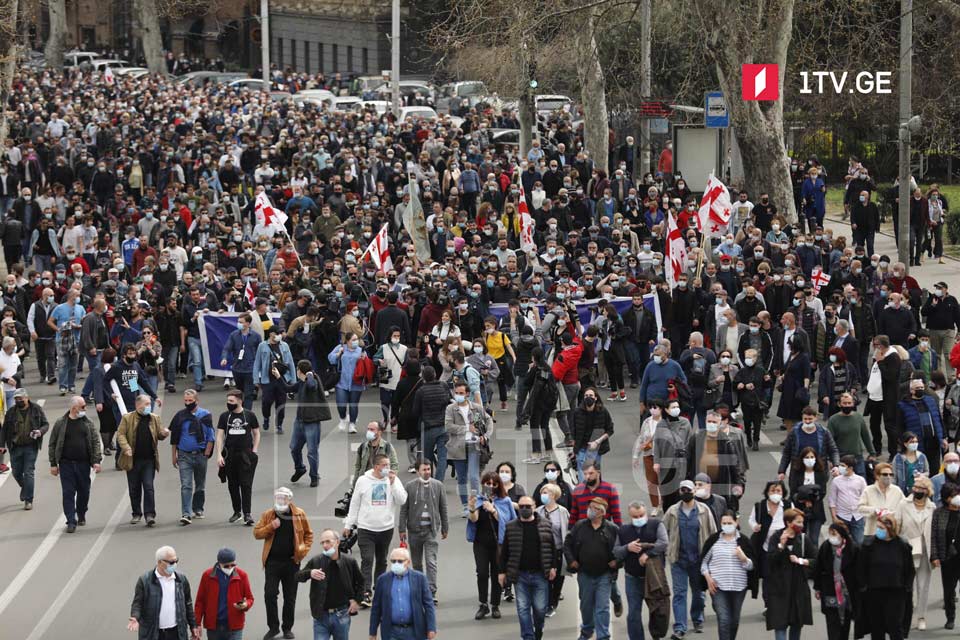 Citizens march from Europe Square to Patriarchate [Photo, video]
Participants of the public gathering that plans to establish the Ethernity Day of Georgia have marched from Europe Square in downtown Tbilisi to the Georgian Patriarchate building.
Before the march started, singer Gia Gachechiladze addressed the participants of the gathering. According to him, they are supporters of intellectual protest.
Citizens will process towards the Mother Language Garden after the gathering at the Patriarchate to establish the Ethernity Day of the Georgian People.