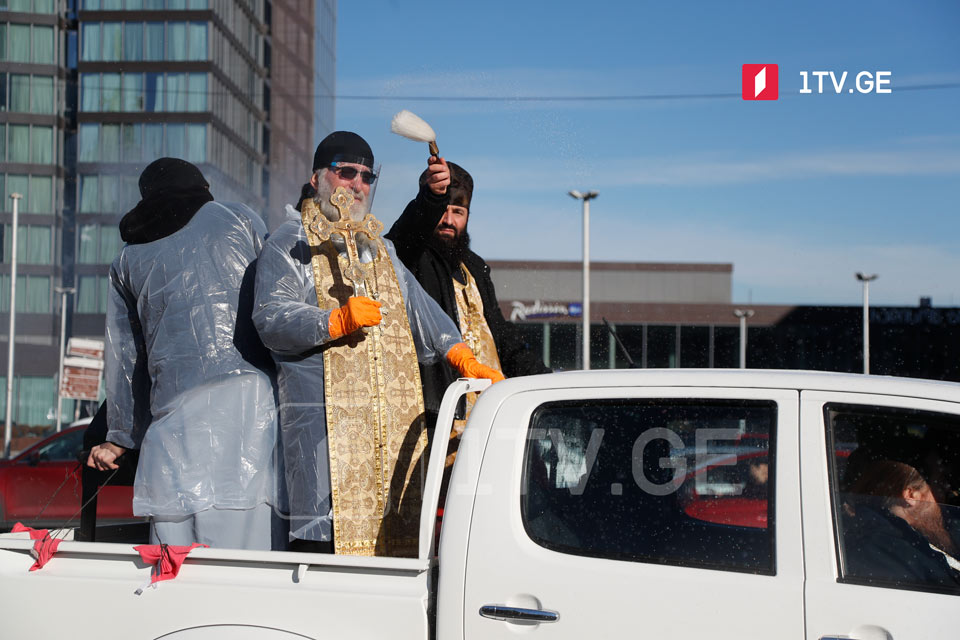 In Pictures: Christmas Alilo in Tbilisi
Georgian Orthodox Church celebrates Christmas today. The Georgian traditional Christmas procession Alilo was held in Tbilisi in a different format due to the Covid-19 pandemic.
Instead of marching across Tbilisi streets, the clergy gathered at the First Republic Square and set off in different directions by motor vehicles. The motorcar procession will end at the Sameba (Holy Trinity) Cathedral.
People can bring donations to a special tent set up at the First Republic Square or to Sameba Youth Centre. The gifts and food products will be distributed about orphanages, elderly shelters and penitentiary facilities.
The Alilo tradition takes start from the 5-6th centuries. It was restored several years ago.