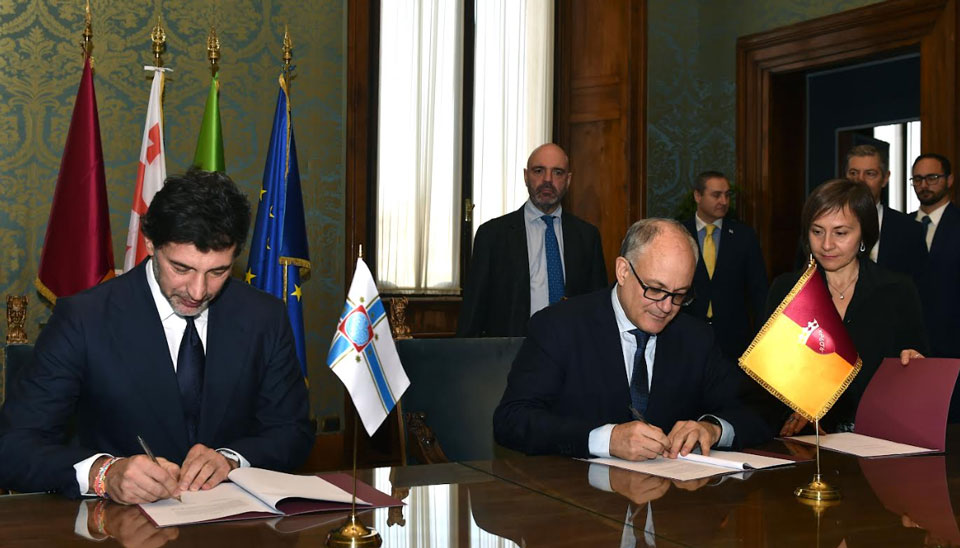 Tbilisi and Rome sign memorandum of understanding
Urban development and regeneration, environmental improvement, culture, inclusivity, and innovation are among the areas in which the capitals of Italy and Georgia will interact more closely beginning today.
The mayors of Tbilisi and Rome, Kakha Kaladze and Roberto Gualtieri, signed the memorandum, according to Tbilisi City Hall. The agreement intends to enhance ties, organize joint events, and exchange knowledge to address urban, economic, and environmental concerns.
Rome City Hall hosted the signing ceremony during Kakha Kaladze's visit to Italy.