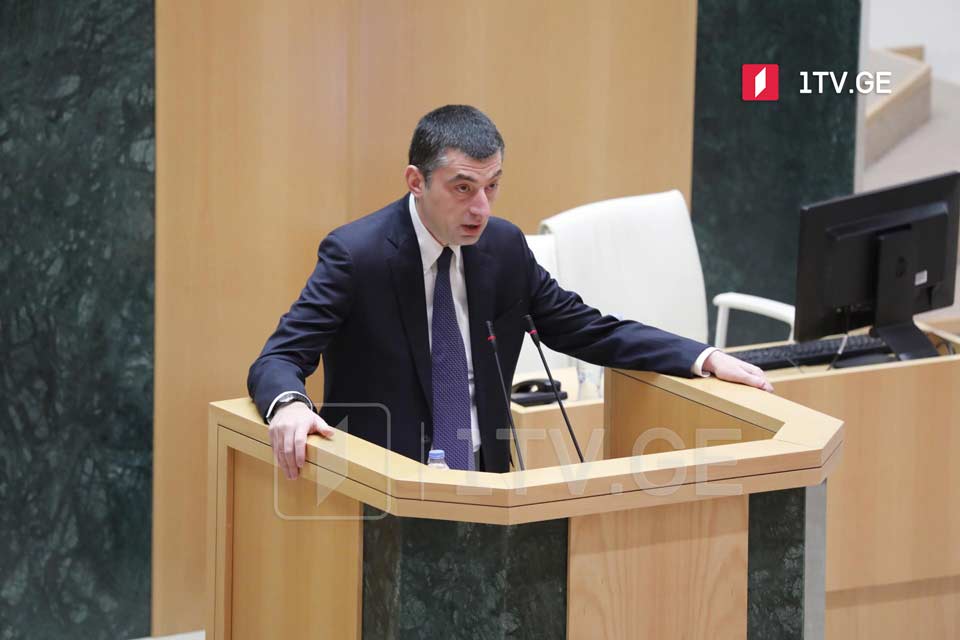 Candidate PM sees 60 opposition mandates a democratization success
"Amid pandemic, approximately two million people voted for more pluralism in parliament on October 31," Georgian Prime Minister nominee Giorgi Gakharia declared at the parliamentary meeting with the Georgian Dream faction on Wednesday.
"Voters assigned us to deal with the crisis and run the country together," Gakharia said.
"This is a responsibility. For the first time in Georgian history, the parliament of the 10th convocation has nine political parties and bloc and 60 opposition mandates. I do not understand the reason behind the opposition's refusal to benefit from this achievement of democratization. It is impossible to give an adequate answer to this question," Gakharia stated.
Candidate PM added that Georgian citizens would relevantly react to current political circumstances in the next elections.
The opposition parties that passed the 1% threshold renounced the new parliament.
The opposition says the elections were rigged and demands a snap one.