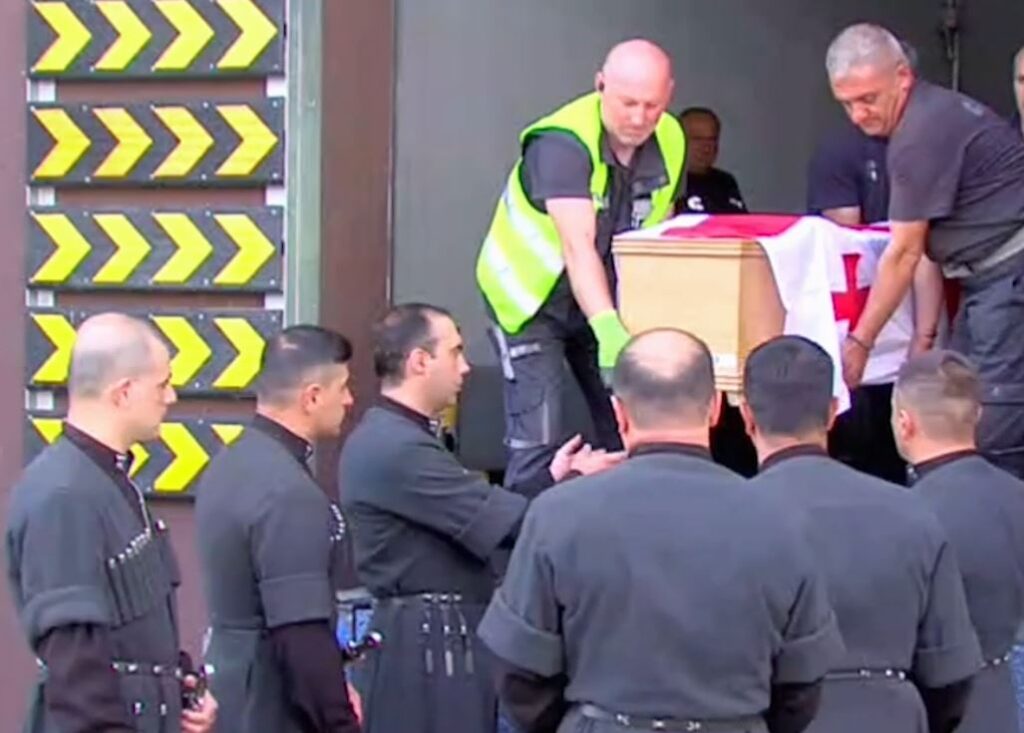 Body of Georgian fighter killed in Ukraine repatriated
The body of the Georgian volunteer fighter killed during military hostilities in Ukraine, Aluda Zviadauri, was repatriated back home on June 25. Family members and relatives arrived at the airport.
A civil memorial service will be held at Kashueti church. He will be buried with military honor. Aluda Zviadauri was killed in Ukraine one week ago.
Since the beginning of Russia-Ukraine war, 16 Georgian volunteer fighters have died in the military hostilities against Russian aggressors.