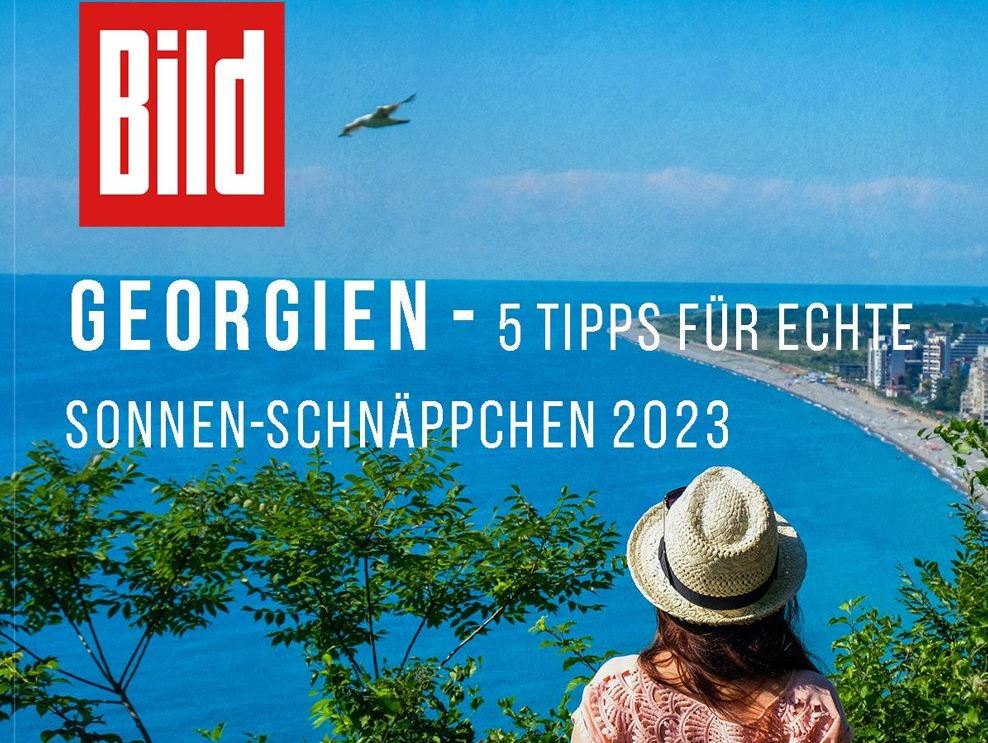 BILD advises readers to travel to Georgia
Bild, a prominent German tabloid newspaper, published a list of tourist destinations to travel to in spring and summer.
The outlet reads German tourists prefer the resorts of Spain, Cabo Verde, Croatia, Albania and Georgia.
"The territory of Georgia is the size of Bavaria, while the population is like Berlin. You should visit Georgia, not only because it was the host country of the ITB tourism fair this year. It takes four hours to fly from Munich and Düsseldorf to Tbilisi. There are direct flights from Berlin, Memmingen and Dortmund to Kutaisi," BILD wrote.
The German tabloid newspaper BILD has over 5.5 million followers on Twitter, Facebook, and Instagram.