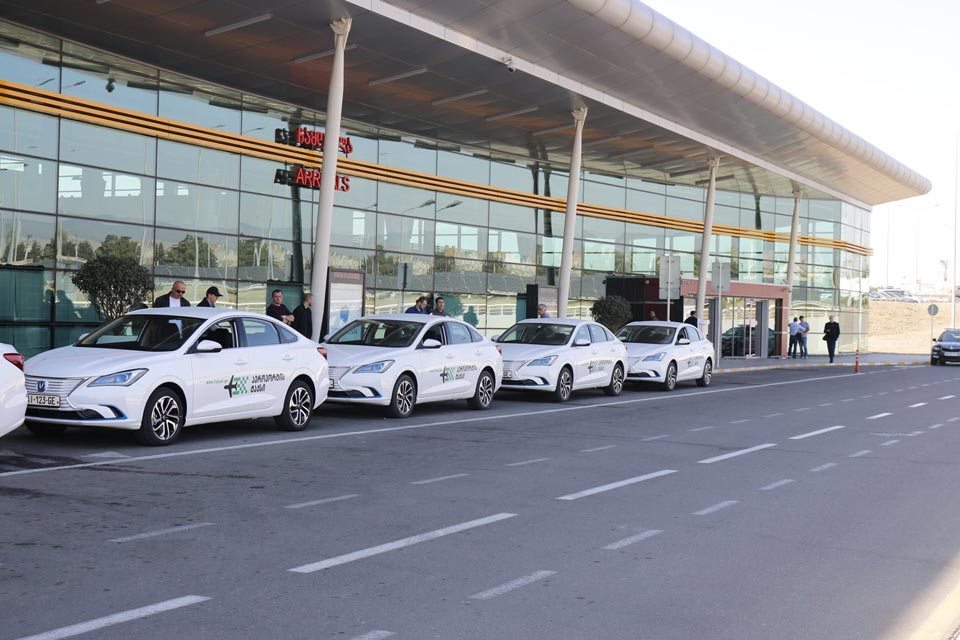 Bene Exclusive's Taxis to serve passengers at Tbilisi International Airport
As of today, the passengers will be served by the taxis of Bene Exclusive Company at Tbilisi International Airport, – TAV Georgia, the operator company of Tbilisi and Batumi International Airports reports in that regard.
The company will serve passengers with new electric cars and hybrid type vehicles. The tariffs will vary from 30 to 40 GEL depending on the districts of the city.
The company office is already arranged at the airport. At the office passengers will be able to perform prepayment of their travel tickets and choose the desirable destinations, while the information will be automatically transferred to the driver on the special screens installed in the cars; besides, the cars will be provided with taximeters defining the cost of the service if the passenger is traveling beyond the city.
Bene exclusive has provided qualification upgrade trainings to its drivers to ensure safe and comfortable travel of the passengers. By the end of the year, the company will renew its fleet as well.
Bene Exclusive, which is a Bene Group subsidiary, has been operating on the market since 2017. Bene Exclusive offers services to its customers throughout Georgia, Armenia and Azerbaijan with its newest Mercedes-Benz, Toyota and Lexus cars.