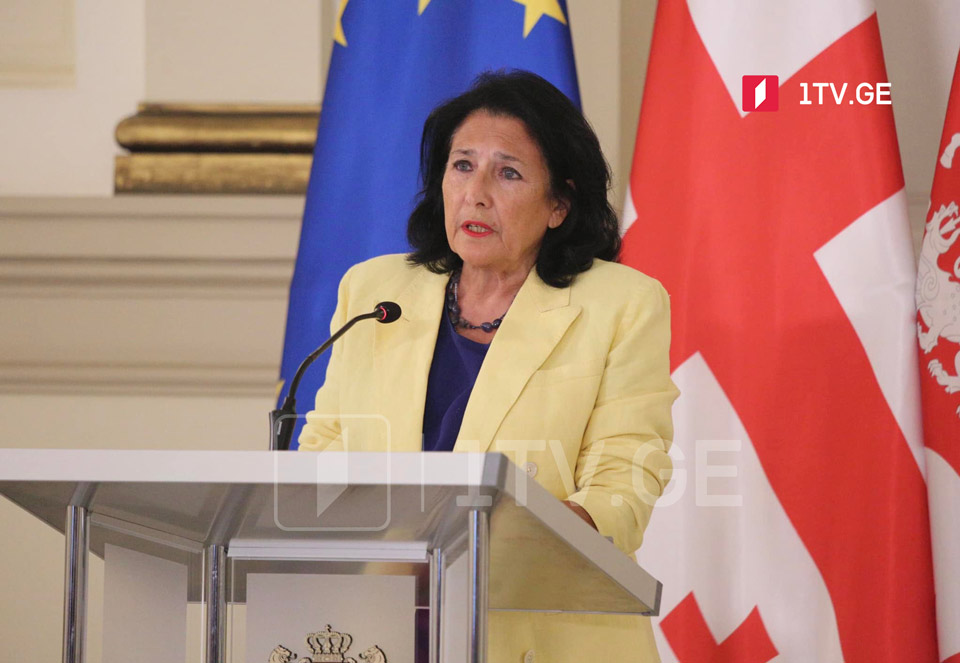 As Russia annexes Bichvinta, President Zourabichvili calls on international community to react
"In Bichvinta, we are witnessing Russia's annexation of Georgian territory," said Georgian President Salome Zourabichvili, urging the international community to react.
"What we're seeing in Bichvinta is a form of the annexation of Georgian territory by Russia. We see a strong popular reaction to the developments. This is the result of continued occupation. I strongly condemn this and call on the international community to strongly react to this," the President tweeted.
In the occupied Abkhazia region, the Russian Federation requires the de facto government to hand over the tourist and strategic territory of Bichvinta for 49 years. It has been reported that Russia intends to build a military base in Bichvinta instead of developing tourism.
What we're seeing in Bichvinta is a form of annexation of Georgian territory by Russia. We see a strong popular reaction to the developments. This is the result of continued occupation

I strongly condemn this and call on the international community to strongly react to this.

— Salome Zourabichvili (@Zourabichvili_S) July 25, 2022