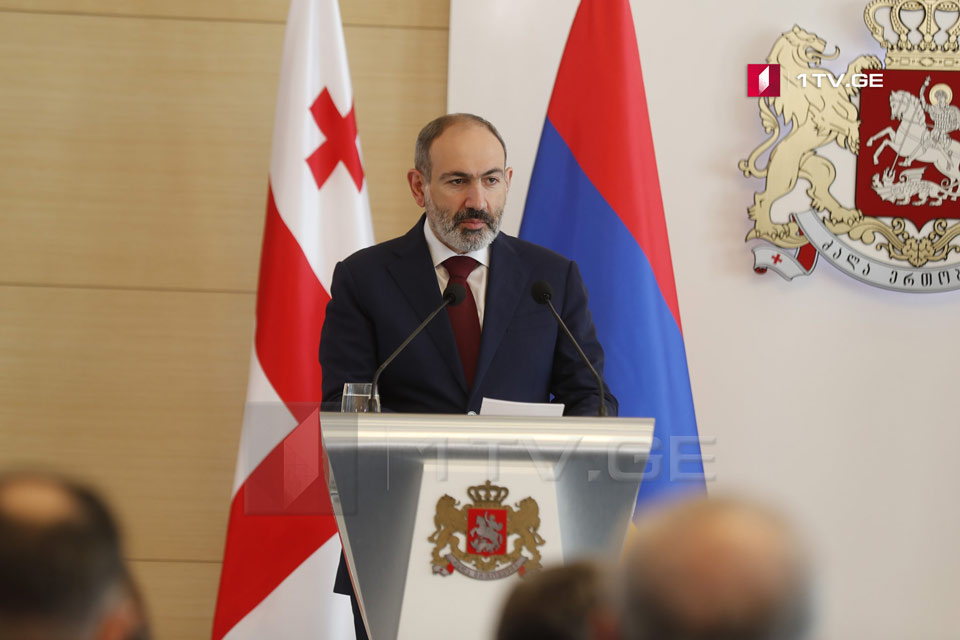 Armenian PM: Georgia-Armenia friendship and common values lay solid basis for partnership
"The centuries-long Georgia-Armenia friendship and democracy and the supremacy of law's common values lay a solid basis for partnership between our countries," said Armenian incumbent Prime Minister Nikol Pashinyan. He made this statement at a joint news briefing held together with Georgian Prime Minister Irakli Garibashvili.
Pashinyan said he was pleased to host the Head of the Georgian government in a friendly atmosphere. He claimed that the development of neighbourly relations with Georgia played a key role in Armenia's foreign policy.
According to Nikol Pashinyan, Georgia and Armenia continued cooperation development over the broad spectrum of issues, including regional security, transport, energy, economic and trade spheres.
"Undoubtedly, Armenia-Georgia partnership is one of the most significant guarantees for ensuring stability in the region. I strongly believe the Nagorno-Karabakh conflict will be resolved finally under the auspices of the OSCE Minsk Group chairmanship. Every conflict has its peculiarities, and the balanced, constructive standpoint over the mutually sensitive issues has utmost importance," the Armenian PM said.
Georgian PM Irakli Garibashvili pays an official visit to Armenia.