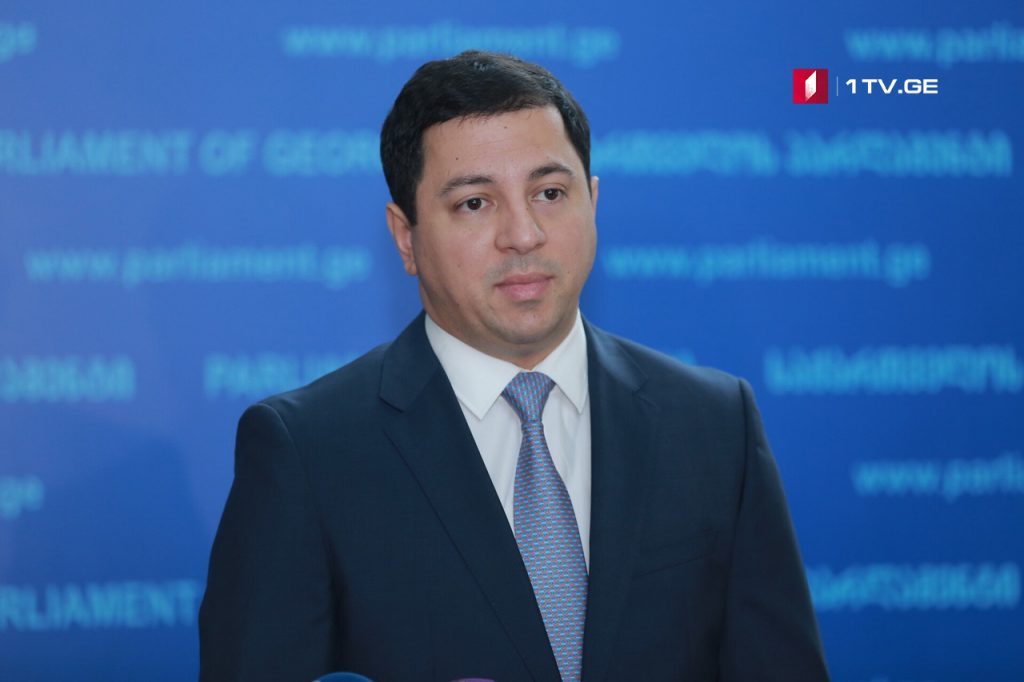 Archil Talakvadze - Pragmatic foreign policy carried out by PM and our team brought peace and stability to Georgia
The pragmatic foreign policy, which is implemented by the Prime Minister of Georgia and our team, despite the violations that occur in the occupied territories, has brought peace and stability to Georgia – said Archil Talakvadze, leader of the parliamentary majority at the sitting of Parliamentary Committee on Foreign Relations, where the resolution on Archil Tatunashvili's case is being discussed at the meeting.
According to Archil Talakvadze, Georgia is one of the safest countries in the region today, which has a growing economic, direct foreign investment and growing tourism.
Archil Talakvadze,  suggested that the record related to David Basharuli should be added to "Otkhozoria-Tatunashvili" list in the draft resolution of the parliamentary.
As Talakvadze noted at the Foreign Relations Committee sitting, "It will be proper Davit Basharuli's case to be included in the list together with the cases of Giga Otkhozoria and Archil Tatunashvili".
Archil Talakvadze also offered committee members to replace the word "murder" with a recording – "violation of right to life ".
According to the draft Resolution of the Parliament on death case of Archil Tatunashvili, the government of Georgia should submit the list of persons, who are accused or convicted of murdering, kidnapping and torturing Georgian citizens on the occupied territories of Georgia – Otkhozoria-Tatunashvili List. The list should be submitted to the Parliament until June 15, 2018.
At the same time, the draft resolution notes that the government should take measures with partners and international organizations to impose restrictions against the persons named in the list, including restrictions on visas and financial transactions at their territories.
The Georgian parliament will put the resolution into death case of Archil Tatunashvili for voting during the plenary session on March 21.