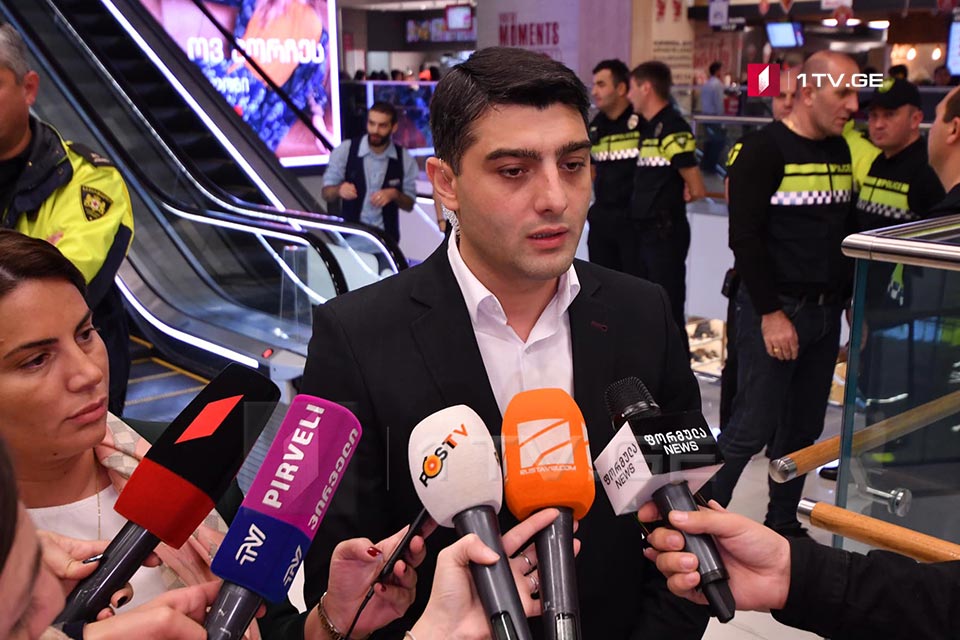 'And Then We Danced' is shown in peaceful environment
Showing of "And Then We Danced," the film directed by Levan Akin is ongoing in a peaceful environment at all 5 cinema halls in Tbilisi – said Vazha Siradze, Director of Patrol Police Department of Ministry of Internal Affairs (MIA).
Siradze made this statement at Gallery Tbilisi where Cavea Cinema Hall is located. Guram Palavandishvili, Chairman of the Society for Protection of Children's Rights is present in the building.
Palavandishvili told journalists that he did not plan to apply to radical measures or resist to the police. He said that he would express protest only with posters but if the police left, he and his supporters would intrude into the hall and disrupt the premiere.
Law enforcers are present at the central entrance of the Amirani cinema as well where 'And Then We Danced' is on the screen for the second day. The police was mobilized to ensure security and public order.
Members of the Georgian March and supporters of businessman Levan Vasadze organized protest and planned to disrupt the premiere of the movie on November 8.
The premiere of the movie caused unrest outside the cinema halls both in Tbilisi and Batumi, as it was protested by some groups, leading to the detention of 28 people.