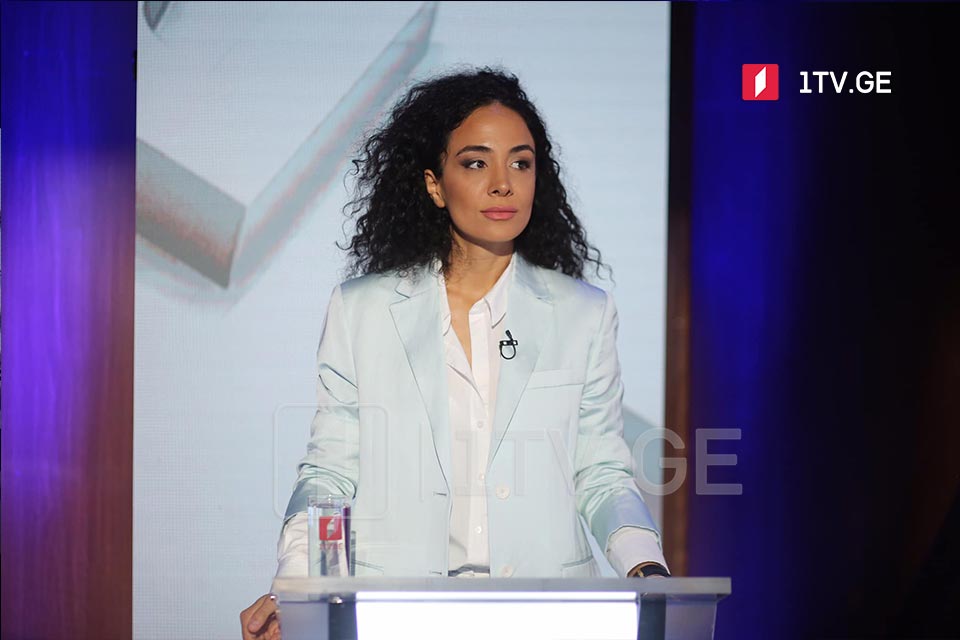 Ana Gogoladze: October 2 referendum to be a chance for opposition to make people's expectations reality by defeating GD
"I would like to greet all my fellow citizens waiting for changes in this country for years to live a dignified life instead of existence," Ana Gogoladze, a representative of the United National Movement, said during the political debate between ten parties on GPB First Channel.
According to Ana Gogoladze, the October 2 referendum is a chance for the country that the opposition would make the people's expectations a reality following the Georgian Dream's defeat and due to the diversity of opposition parties.
"I am glad to have the opportunity, on behalf of the United National Movement, to greet the hundreds of thousands of people who have been forced in recent years to leave their homeland, their families and emigrate due to unbearable economic conditions. I would like to greet the 750 thousand pensioners who do not have decent conditions. I would like to welcome the 200,000 students who have spent their best years in a hopeless country under the Georgian Dream government, seeing the escape from the country as the only solution," said Ana Gogoladze.
GPB First Channel hosts debates of representatives of qualified electoral candidates today. Ten parties are partaking: Third Force, European Georgia – Movement for Liberty, United National Movement, European Democrats, Aleko Elisashvili – Citizens, David Tarkhan-Mouravi, Irma Inashvili – Alliance of Patriots of Georgia, Lelo, Shalva Natelashvili – Georgian Labor Party, Girchi, Georgian Dream – Democratic Georgia.
All registered Tbilisi mayoral candidates will debate on GPB First Channel on September 21, 2021.