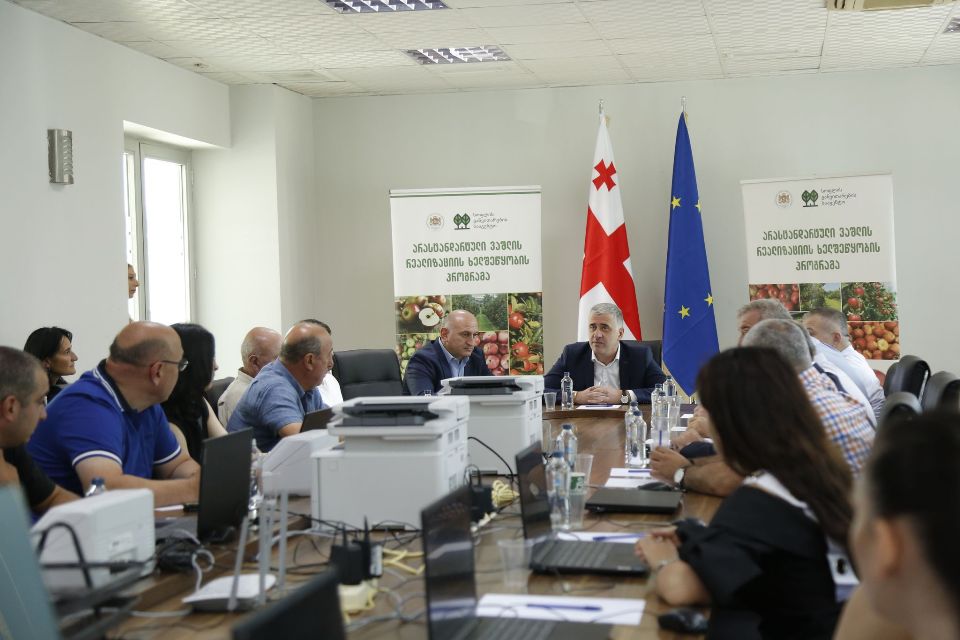 Agriculture Minister opens coordination HQ in Gori
The Georgian Minister of Environmental Protection and Agriculture, Otar Shamugia, opened a coordination headquarters in Gori to promote the sale of non-standard apples.
Various stakeholders, including local government representatives and apple processing enterprises, attended a working meeting.
The minister mentioned that the state will subsidize non-standard apples that cannot be sold on the market under the government's decision.
Over 40 local youth are employed at this coordination headquarters.