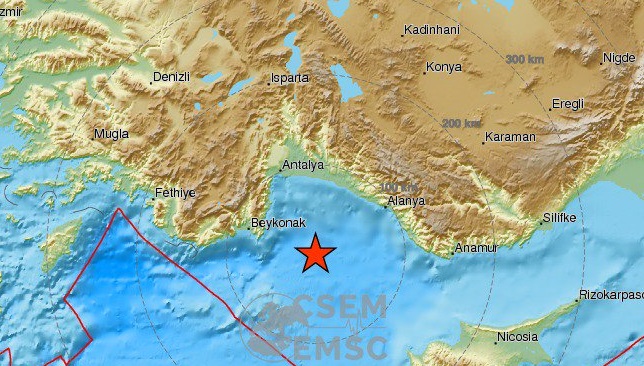 Turkey earthquake: 5.2-magnitude quake hits off the coast of Antalya
An earthquake has hit the south coast of Turkey. The 5.2-magnitude quake struck 66km south Tekirova, close to the popular tourist resort of Antalya.
It was felt at around 5.21am UK time on Wednesday, with several people reporting buildings shaking. No information about injuries has been released as of yet.
According to the US Geological Survey (USGS), the earthquake reached a depth of 60km, www.chroniclelive.co.uk reports.