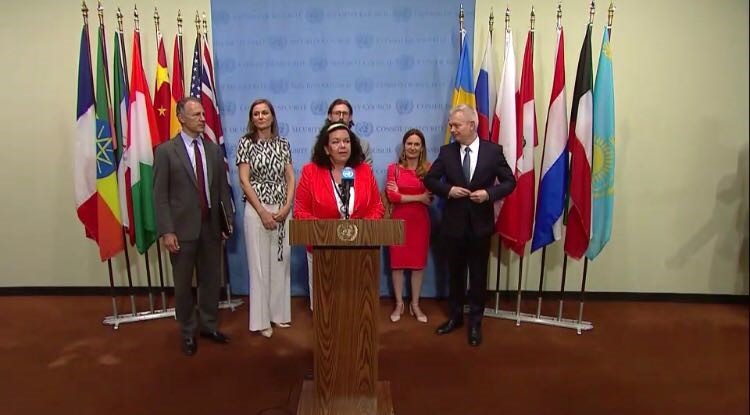 Situation in the Occupied Regions of Georgia was discussed at UN Security Council Meeting
At the closed meeting of the United Nations Security Council held on August 8, 2018, under the chairmanship of Great Britain, the situation on the occupied territories of Georgia and conflict resolution was discussed, – The following statement was issued today by Ministry of Foreign Affairs of Georgia.
On Tenth Anniversary of Conflict in Georgia, The new Permanent Representative of the United Kingdom to the United Nations, Karen Pierce, Calls for More Action on Refugees, Internally Displaced, Other Security, Humanitarian Issues.
Karen Pierce also urged the Russian Federation to fulfill its international commitments and obligations, including the six-point ceasefire agreement of August 12, 2008.