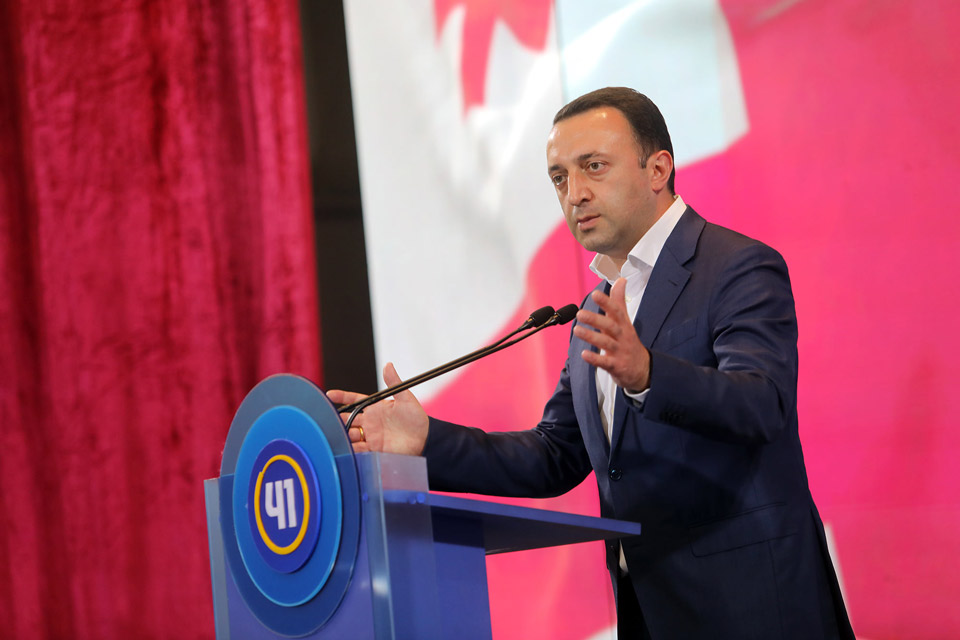 PM deems leaked documents on clergy as 'dirty provocation'
Georgian Prime Minister Irakli Garibashvili deemed allegedly leaked incriminating files on clergy as "dirty provocation against the state and the church."
PM Garibashvili claims Mikheil Saakashvili-led United National Movement's main goal was to "discredit those institutions."
The Head of the government notes that the State Security Service was a target of the provocation.
"We should go to the elections calmly and win strongly to continue ruling and developing our country," PM underscored.
PM warns of "zero compromises" after elections, pledging "all traitors and enemies of our country will be responded properly."
Alleged transcribed and audio materials incriminating clergy and employees of the Patriarchate spread on the Internet on Monday. Several media outlets aired the footage containing the clergymen's personal data and information about minors.
Georgian Public Broadcaster's First Channel rebuffs to broadcast or publish those incriminating data as it contains personal information, either the authenticity is confirmed.