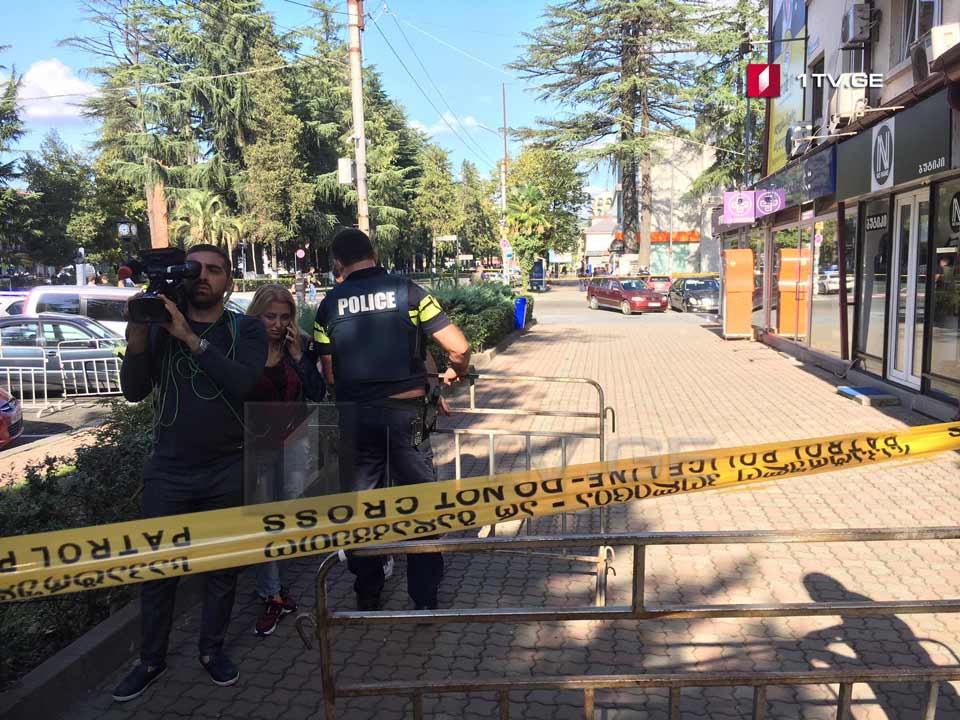 One of the hostages says in live air that assailant demands USD 500 000
One of the hostages at the branch office of Bank of Georgia in Zugdidi town Irakli Kvaratskhelia said in live air of Main Channel that he was voicing the massages of the assailant, who demands USD 500 000 and security guarantee.
According to the hostage, there are 19 people in one room and the assailant is fully armed. "There is no chance to resolve the situation with force because it will result in casualties. The attacker demands USD 500 000 and someone to come out who has the legitimacy to lead the negotiations," the hostage said.
Also according to Kvaratskhelia, there is only one attacker and he had already held communication with law-enforcement agencies. However, nobody has shown up yet and the demand remains not satisfied.
An armed man took hostages at the branch office of Bank of Georgia at Gamsakhurdia Street in the center of Zugdidi town, western Samegrelo region. One part of the hostages has already left the building. Law enforcers are mobilized outside the bank.