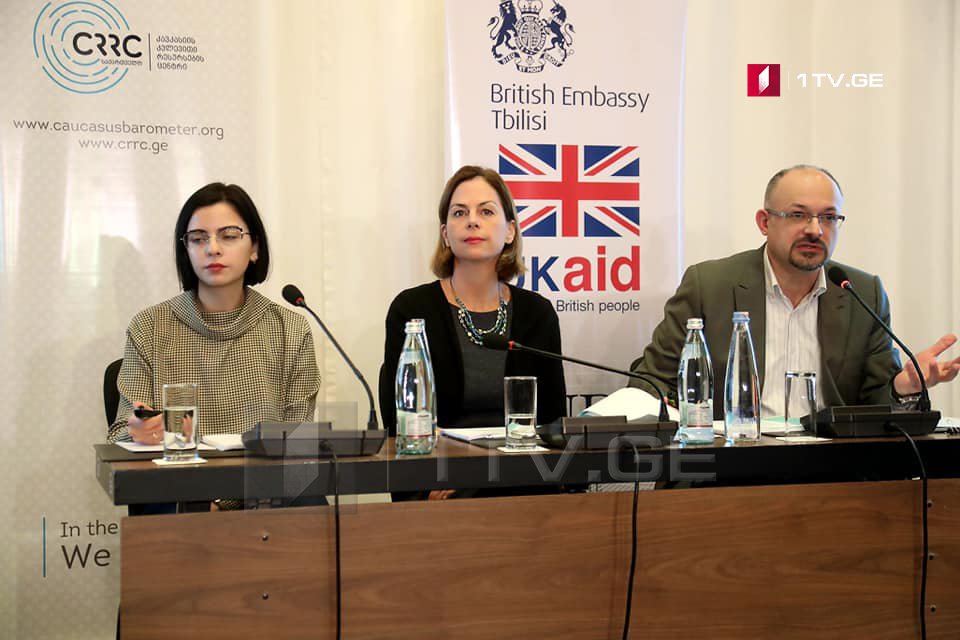 NDI - Support toward EU and NATO membership increased
The survey published by the National Democratic Institute (NDI) and CRRC-Georgia shows that the largest part of the population (38 %) thinks the country is developing in the wrong direction.
According to the survey, based on citizens' assessments the situation with regard to the judiciary, corruption, crime, employment, poverty, territorial integrity, and price rise is developing in the wrong direction in Georgia.
According to the authors of the survey, some improvements have been observed with regard to freedom of speech, access to healthcare, EU and NATO membership, media independence and education.
Support for NATO and EU membership increased: 83 % of the population supports Georgia's integration into the EU and 78 % – NATO membership, which is the highest level since 2013.
"Despite the fact that the population finds some progress, especially in the context of NATO and EU support, some important issues for citizens still require special attention from decision-makers. These are: judicial system, crime level, and weak economy", – said Laura Thornton, director of NDI Georgia Office.
The results reflect data collected from December 6-20, 2018, through face-to-face interviews with a nationwide representative sample of Georgia's adult population, excluding occupied territories. A total of 2,205 people were interviewed. The margin of error is +/- 2.1 percent.
The poll was carried out with the financial support of UK Aid of the British government by CRRC Georgia.