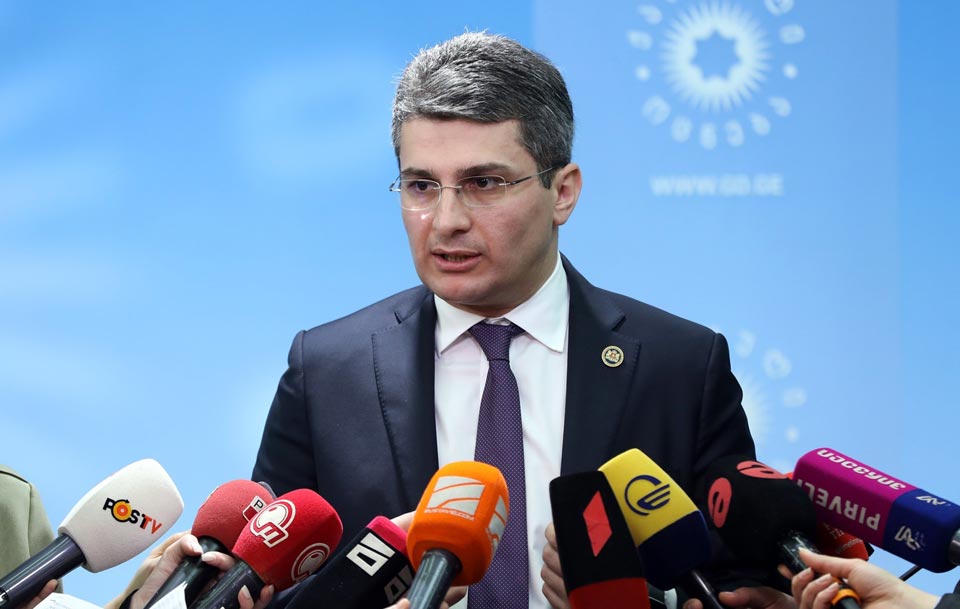 Mamuka Mdinaradze comments on the failure of the resolution on Georgia
"Despite the United National Movement's efforts, the declaration on Georgia does not include any negative amendments, ergo, representatives of the European People's Party(EPP) did not support it," Mamuka Mdinaradze, the leader of the parliamentary majority, said regarding the failure of the resolution on Georgia at the EU-Georgia Association Parliamentary Committee in Strasbourg.
"The sabotage against their own country will then be assessed by the Georgian society.

They should understand that such failed resolutions do not harm the Georgian Dream but the country.

They are fighting against the country which is evil and treason," Mamuka Mdinaradze said.