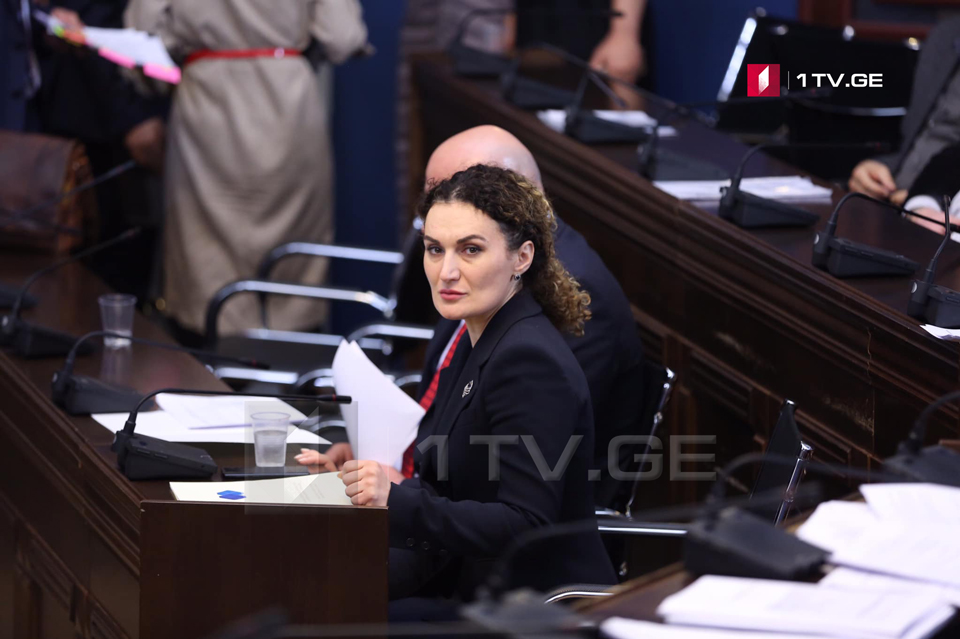 Ketevan Tsikhelashvili to arrive at the Parliament
Georgian lawmakers will listen to Ketevan Tsikhelashvili, State Minister for Reconciliation and Civil Equality at the joint sitting of the Parliamentary Committees on Foreign Relations and Diaspora and Caucasus.
State Minister will talk about the  Peace Initiative "A Step to Better Future" and "Encouraging Trade Along the Dividing Line".
"We should not stop a strategic direction called 'Step to a Better Future.' No matter what provocations are organized by our domestic provocateurs in Georgia, we should not stop the strategy we have. We have to consider all the directions. including the development of public relations, whether it be with the Russians, with Abkhaz or Ossetians living in the occupied territories, this is our task, the right plan. This plan is supported by our partner countries and the civilized world., "said Gia Volski, the leader of the parliamentary majority", – Leader of the parliamentary majority Gia Volski said.
The opposition will have questions to Tsikhelashvili about the developments in Atotsi village.