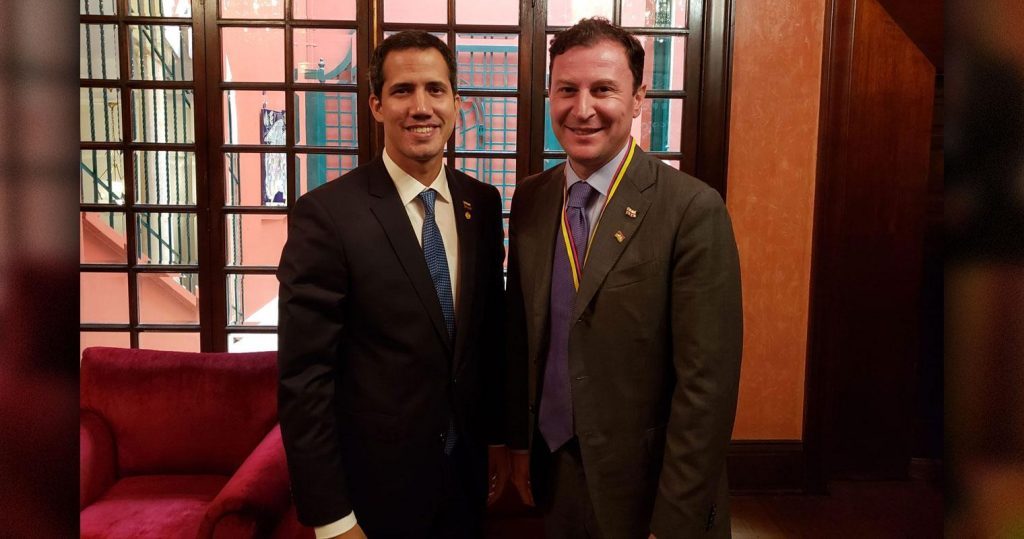 Juan Guaido thanks Georgian Ambassador for support to Venezuela
Georgian Ambassador to Brazil Davit Solomonia met with Venezuela's interim president Juan Guaido in Bogota, Colombia, on the sidelines of the 11th meeting of Foreign Ministers of Lima Group.
According to the Georgian Ministry of Foreign Affairs, Guaido thanked Georgia for supporting Venezuela's democratic aspirations and freedom. Guaido also expressed hope that political and humanitarian crisis would be resolved through democratic transition.
The Lima Group said on February 25 that it has "serious and credible threats" against the life of Venezuelan opposition leader Juan Guaido.
Diplomats from 10 Lima Group countries said on Monday that they will hold Venezuelan President Nicolas Maduro responsible if anything happens to Guaido or his family.
Colombian Foreign Minister Carlos Holmes Trujillo said "any violent actions against Guaido, his wife, or family" would be met by all "legal and political mechanisms."
Guaido heads Venezuela's National Assembly. He used his authority to invoke the constitution to declare Maduro's leadership illegitimate because of election fraud and declare himself interim president.