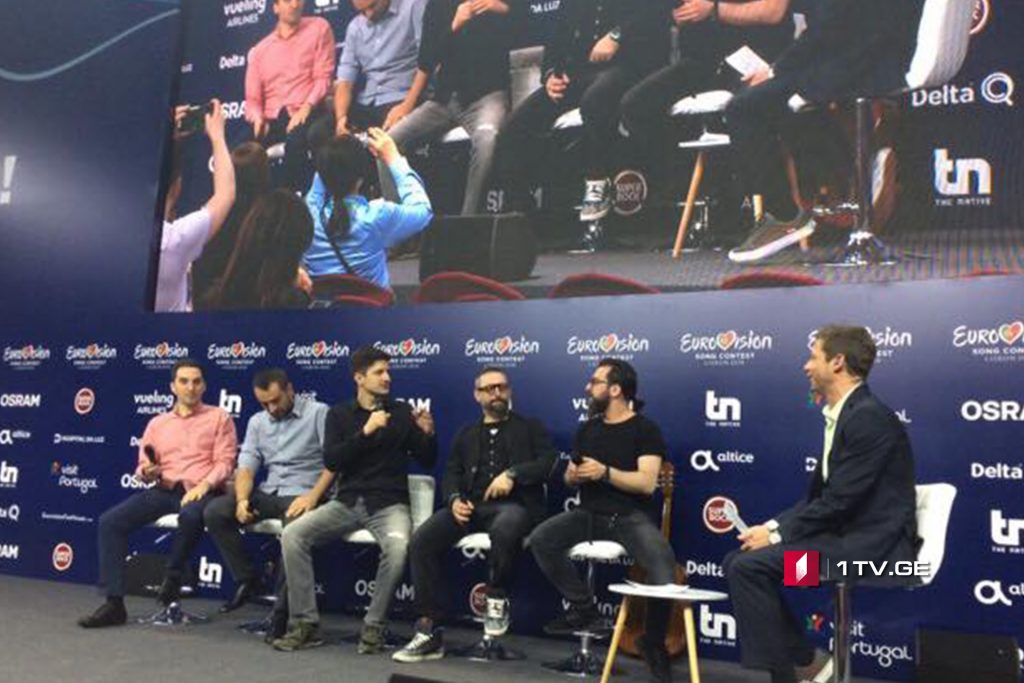 Georgian Contenders of 2018 ESC performed song of 2017 ESC winner
Georgian contenders of 2018 Eurovision Song Contest (ESC), members of Ethnic Jazz Band "Iriao" performed the song of Salvador Sobral, winner of 2017, 'Amar Pelos Dois' during a press conference in Lisbon, Portugal.
"Iriao" members held the second rehearsal on stage of Altice Arena in Lisbon earlier this afternoon. They then answered questions of international media. The 2018 ESC will open on May 6 with a red carpet.
"Iriao" will perform in the second semi-final of the popular musical competition. The Eurovision Song Contest 2018 will be the 63rd edition of the annual Eurovision Song Contest. It will take at Altice Arena in Lisbon, Portugal, and will consist of two semi-finals on 8 and 10 May and a final on 12 May 2018. Forty-Three countries will take part in 2018 ESC.