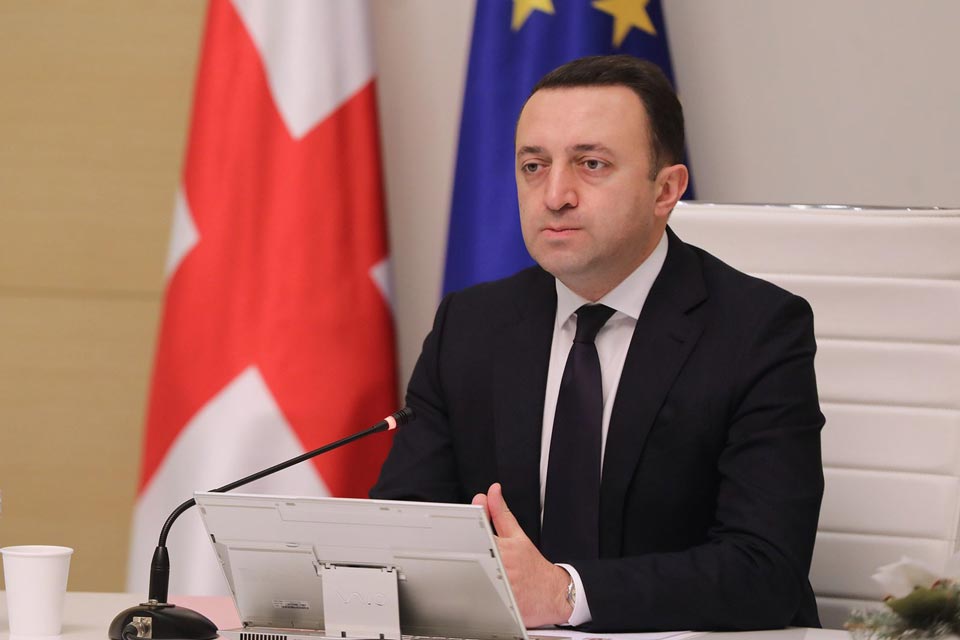 Georgia records double-digit economic growth in 2021, PM says
Georgian Prime Minister Irakli Garibashvili said the country achieved double-digit economic growth in 2021, "allowing the government to significantly improve key fiscal parameters."
"Quick economic recovery has enabled us to substantially improve the key fiscal parameters and namely Government Debt has been reduced to 50% instead of the anticipated 60.1% as a share of GDP, while the consolidated budget deficit was originally planned to reach 7.6% and instead narrowed to 6.1% as a share of GDP. Thus, I once again wish to wrap-up by saying that we reached a double-digit economic growth in 2021," Garibashvili stated.
PM noted that as a result of the high economic growth, nominal indicators of the GDP have increased considerably and reached 59.6 BLN GEL in updated projections compared to the originally forecasted 53.4 BLN GEL.
"According to the overall data for the first 11 months of the year, export has grown by 26.7 percent, including the local export – by 28.7 percent; proceeds from tourism have increased by 112 percent compared to the previous year and exceeded the respective indicator of 2019 by 37 percent. It should be noted that since July, proceeds from tourism exceed 50 percent of the respective month in 2019 (55% in November); Net remittances in the first 11 months of the year increased by 25.4 percent. Current account deficit in the first 3 quarters of the year improved by 2.1 percentage points of GDP, including the improvement by 6.1 percentage points in Q3. We expect the annual current account deficit to be reduced to 10.5 percent in 2021, while returning to 5 percent over a medium-term," PM underscored.