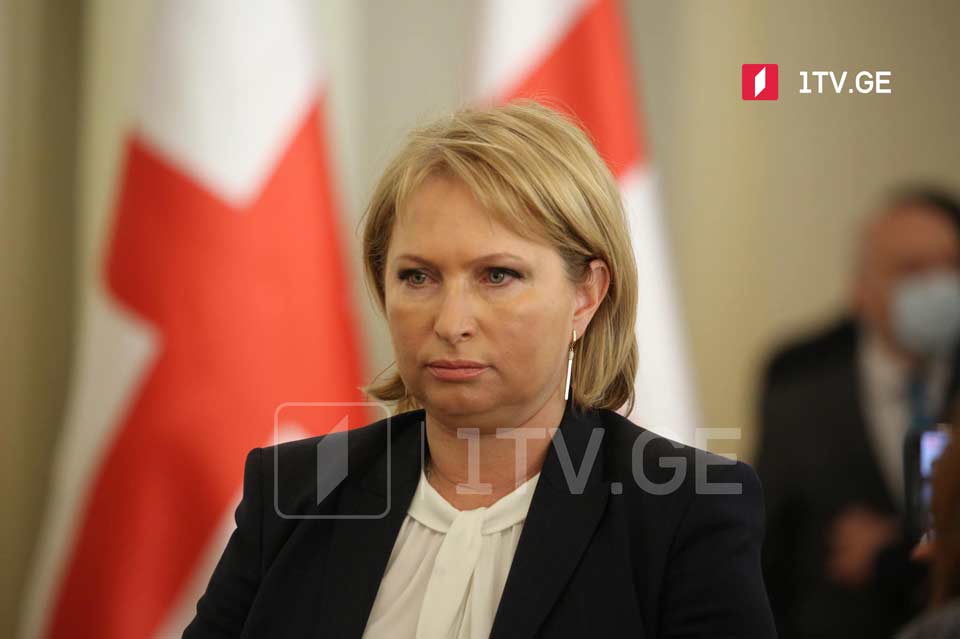 Economy Minister says Namakhvani HPP to be strategic for Georgia
Georgian Economy Minister Natia Turnava echoed anti-Namakhvani HPP protesters who demand her resignation.
Minister pledges to be confident of the HPP project "which is paramount for country's energy independence." Turnava believes the Namakhvani HPP project is strategic for the country, "if not so, the calls for resignation will not be needed."
"We should build a strong energy system together, which will be the base for building up an independent economy. Namakhvani HPP project, as one of the most visible, well-researched, perfect projects, will be one of the important contributions of this system, so we will continue to work in this regard," Turnava said.
She vowed to be ready to continue dialogue over this issue.
Massive rally against Namakhvani HPP construction kicked off in downtown Tbilisi on Sunday.
Rally organizers said that if the government does not halt contact with Turkish company Enka Renewables, including all the documents signed since 2015, they will block Tbilisi streets on Monday, by 12 a.m. Moreover, they demand criminal proceedings against Georgian Economy Minister Natia Turnava and all those who signed the contract.
Protesters set up tents on First Republic Square and pledge to stay there until the government meets their demands.
For the record, the protests against the HPP construction have been underway in western Georgia for almost six months.
Earlier, the Georgian government
announced
that the HPP construction would be suspended for 9 to 12 months until the environmental, geological, and seismological surveys are reviewed.
Nevertheless, local protesters plan to continue rallies. They believe the HPP would be constructed anyway, which they oppose.
Enka Renewables pledges to continue discussions over the Namakhvani HPP project with all interested parties. The company was awarded the right to develop, build, own and operate the Namakhvani Hydropower project in 2017.