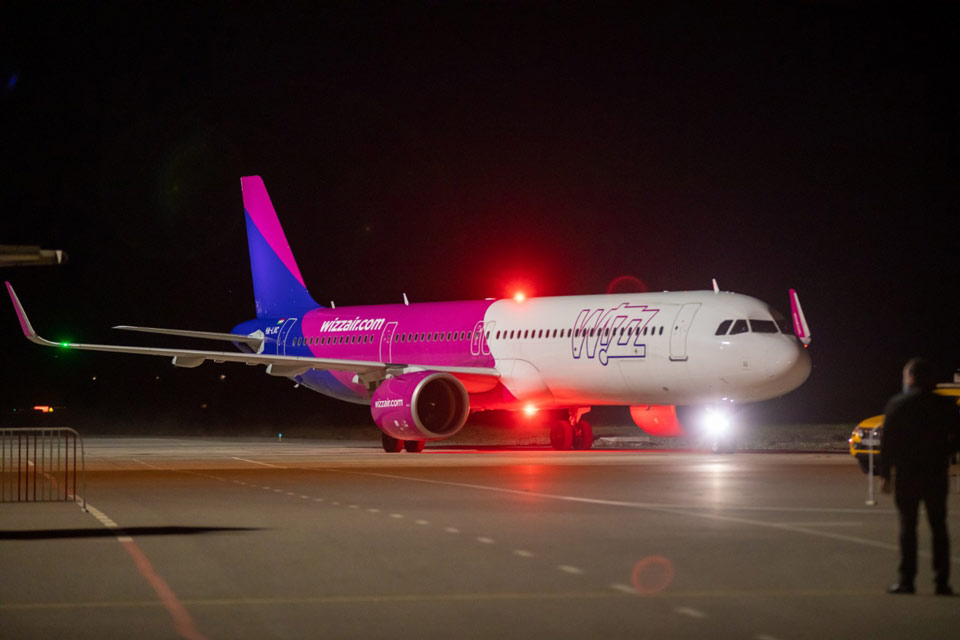 Wizz Air's fuel efficient Airbus A321 lands at Kutaisi International Airport for the first time
Kutaisi International Airport (KUT) has resumed international flight operations.
Hungarian low-cost airline carried out one of its first regular flights, Warsaw-Kutaisi with its first fuel-efficient Airbus A321neo.
According to the Georgia Airports Association (GAA), the new generation aircraft claims to give 20% fuel cost savings and a halving in noise footprint against previous types while fuel burn is reduced by 16% and nitrogen oxide emissions by 50%.
After resuming flights to Vilnius and Warsaw, WIZZ AIR plans to renew flights to Riga and Dortmund from May.