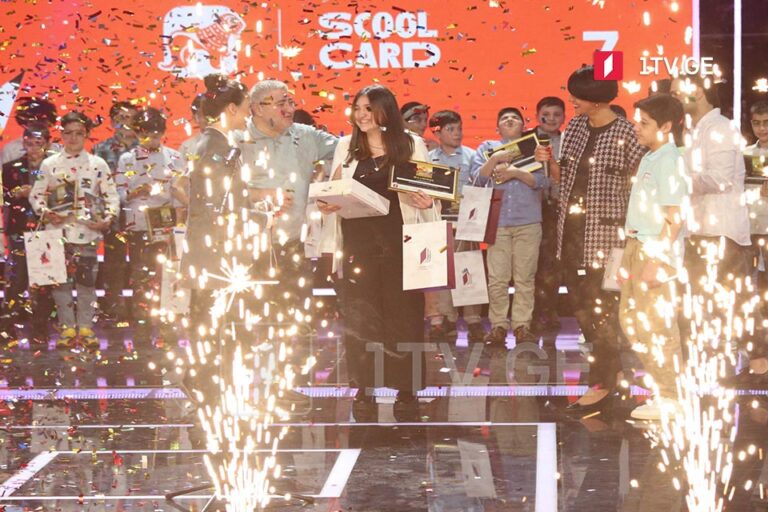 Online Mathematics Olympiad winners awarded
The award ceremony of the Online Mathematics Olympiad winners was held on Sunday. Mariam Tsagareli won first place, followed by Giorgi Pkhaladze and Saba Goduadze. Their teachers also received diplomas at the award ceremony. 
About 4,000 children have registered for the project, said Georgian Public Broadcaster (GPB) Director General Tinatin Berdzenishvili, dubbing it "paramount" for the GPB First Channel – Teleschool (Teleskola). She also stressed that the regions were highly involved in the project.
"Cognition is the crucial component for the GPB First Channel – Teleschool. Thus, we have fulfilled the part of our mission by such projects. Hence, we have so many happy students, teachers, and parents. I congratulate everyone on this day," GPB Dir/Gen asserted.
GPB Board of Trustees Chair Vasil Maglaperidze believes such projects are "essential" for the country and the young generation.
"Organizing such a project means it is a viable project bringing many benefits to the country. I would like to congratulate the winners, especially their teachers", Maglaperidze stated.
Online Mathematics Olympiad launched in 1TV play application (App Store; Play Store). More than 4,000 students were registered through the app, while 10,000 users downloaded it. 
The project having no analog in the Georgian TV market provides a unique opportunity for students from any place across Georgia to participate in the Olympiad for free. It aims to boost mathematical and logical skills and acquire the knowledge necessary to solve non-standard tasks.