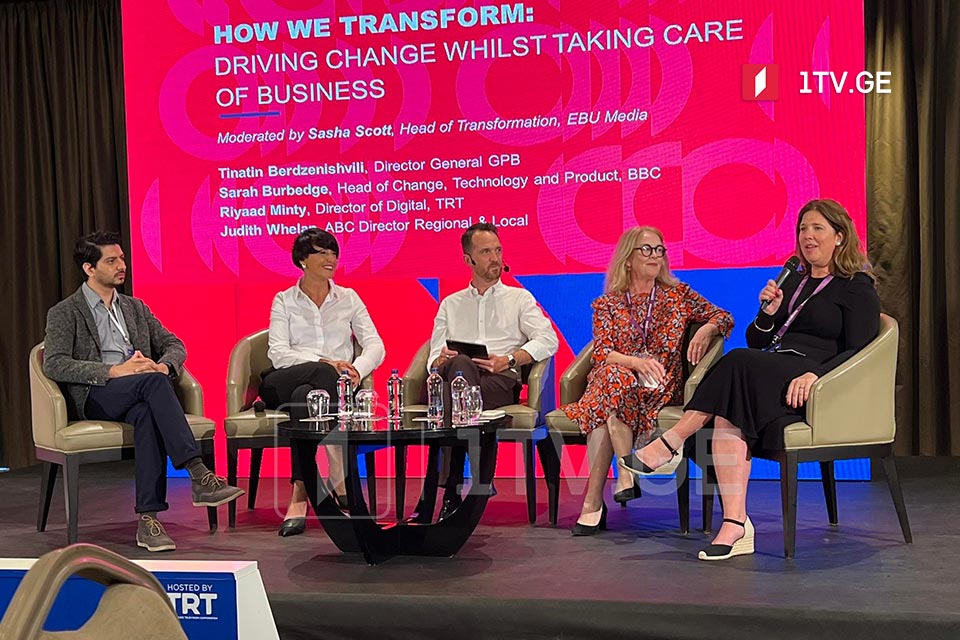 GPB Dir/Gen stresses importance of looking ahead for successful media transformation
Georgian Public Broadcaster Director General Tinatin Berdzenishvili Monday addressed the media summit of the European Broadcasting Union, hosted by Turkish Radio and Television Corporation (TRT) in Istanbul, Turkey, on May 23-24.
In her address, Tinatin Berdzenishvili reviewed digital transformation development and the digital challenges. She shared her experience with European colleagues on the GPB's upcoming move to a new building.
The panel included representatives of the Public Broadcaster from various European countries, including the BBC Head of Technology, the TRT Digital Media Head, and the Director of ABC's regional and local services.
"Transformation as an aspiration allows us to develop and position our media in the future. As processes in the digital realm are developing rapidly, time is a crucial dimension. We should see today where we will be tomorrow, otherwise, the media transformation will be unsuccessful, and this is a necessary condition as the digital age faces completely new challenges," GPB Director General Tinatin Berdzenishvili said.
The EBU Media Summit and Assemblies is a unique opportunity for senior leaders from the European Broadcasting Union to share experiences. It is the first in-person Media Summit after two years of meeting virtually due to the pandemic.