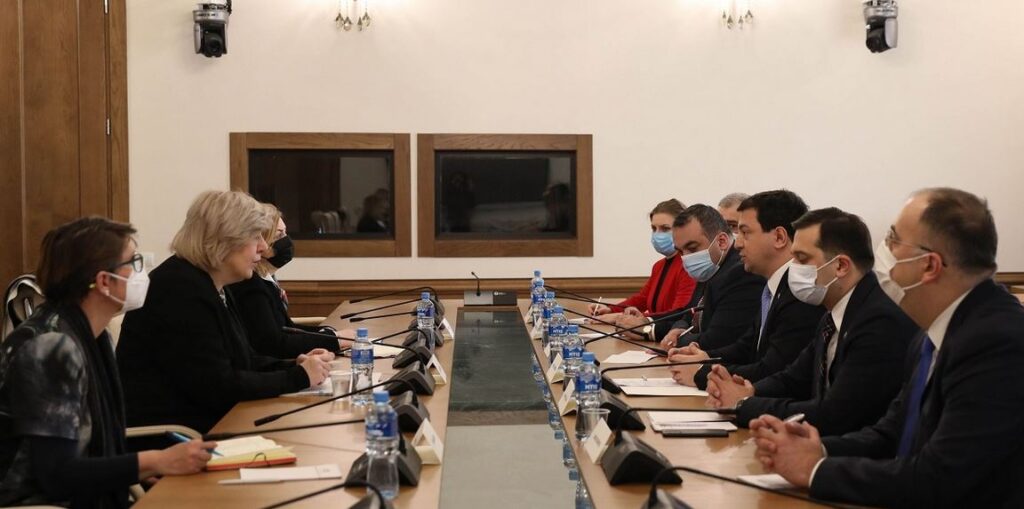 Vice-Speaker meets CoE Commissioner for Human Rights
The Vice-Speaker, Archil Talakvadze held a meeting with the CoE Commissioner for Human Rights, Dunja Mijatović to discuss the human rights state in Georgia and the respective reforms.
Talakvadze said the Commissioner intends to visit Abkhazia to study the gravity of the human rights state in the occupied regions.
"The meeting was very interesting and positive. We discussed the reforms the Georgian Government in cooperation with the society undertook in the human rights sphere, as well as the reforms undertaken at the Parliamentary level. The Commissioner asked about the labor rights and labor safety standards. We overviewed the reforms in the environmental sphere and discussed the legal reforms concerning the elimination of discrimination and violence against women, where I introduced certain data and fulfilled works. We expect her interesting report on human rights state in Georgia. We thoroughly get cognizant of the CoE reports providing the assessments of the progress and challenges in our country," the Speaker stated.