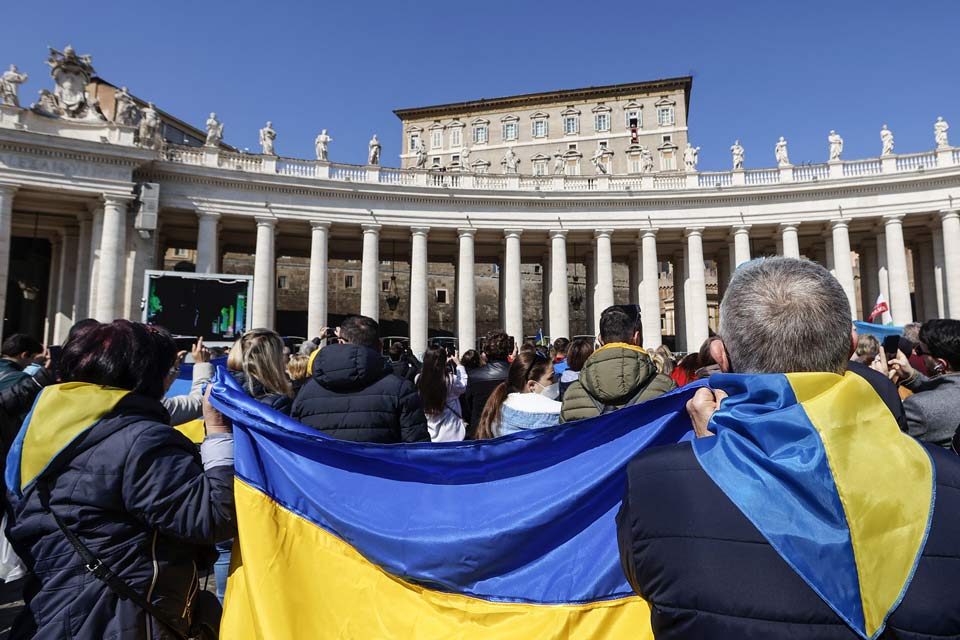 Vatican ready to mediate help stop war in Ukraine
The Vatican is willing to do "everything possible" to assist in reaching a ceasefire and brokering an end to the war in Ukraine.
The Holy See is "available for any kind of mediation," said Cardinal Pietro Parolin, the Vatican's secretary of state, in an interview with Vatican News.
Parolin repeated Pope Francis' appeal for an immediate ceasefire in Ukraine during a telephone conversation with Russian Foreign Minister Sergey Lavrov this week.
The Pope's "unprecedented gesture" of visiting the Russian embassy to the Vatican the day after the invasion of Ukraine was a "personal step" in order to "express to the authorities in Moscow his concern about the escalation of the war," Parolin said.
War is "madness," he said, and appealed to the "consciences" of all people involved to cease fighting immediately.