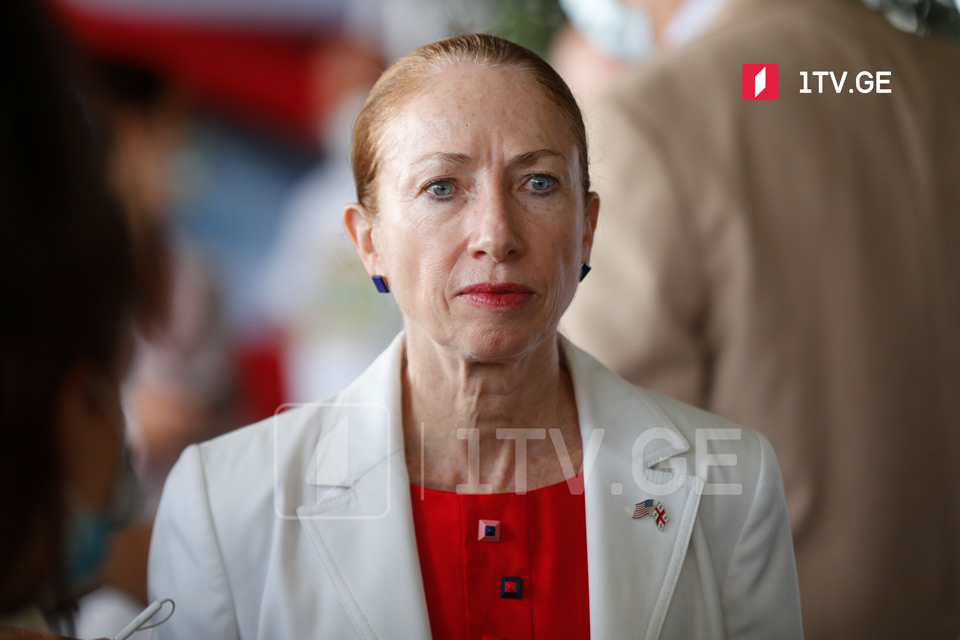 US Embassy to work with whoever is appointed Health Minister, Ambassador Degnan says
US Ambassador to Georgia Kelly Degnan said the US Embassy will continue to cooperate with a new Health Minister of Georgia whoever this person is. Degnan also added that increasing vaccination rates have utmost importance amid the Covid-related high death toll in Georgia.
"We will work with whoever is the Minister of Health as we have with the previous minister on many different initiatives of great importance in the public health sector. Obviously, Covid continues to be a serious issue for all of our countries, and we will continue to work with the government of Georgia and the Ministry of Health as we did in the past two years to try to increase the vaccination rates here in Georgia to bring down these frighteningly high cases of over twelve thousand and five hundred Georgians who have died of Covid. And this, I know, is heartbreaking for every family and friend who lost a dear one to Covid," US Ambassador said.
Georgian Health Minister Ekaterine Tikaradze quit on December 9, saying she would now join the GD Political Council.