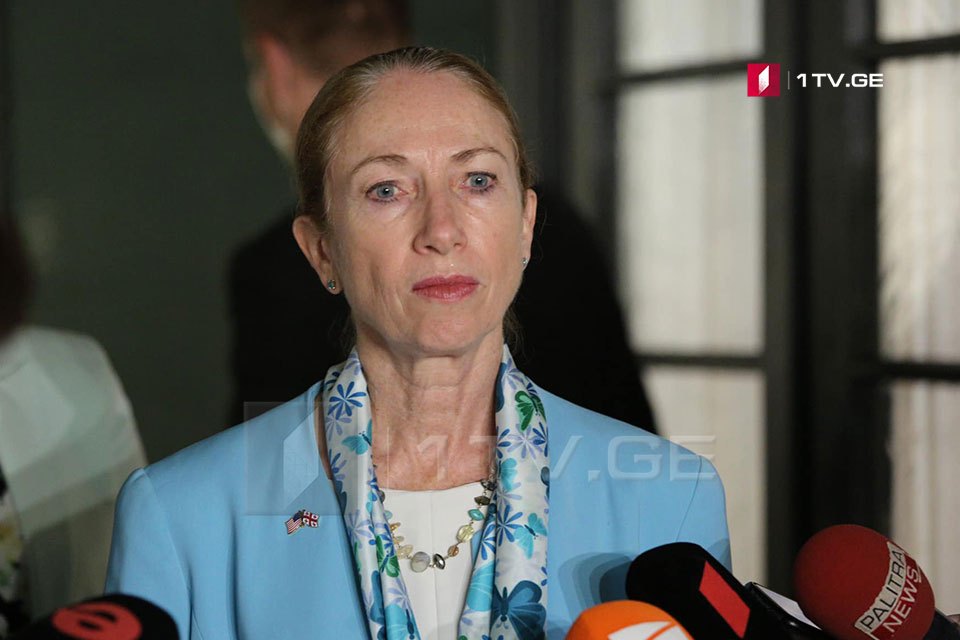 US and Georgia need to keep close communication amid regional tensions, US Ambassador says
US Ambassador to Georgia Kelly Degnan met the parliamentary Foreign Relations and Defense Committees Chairmen Nikoloz Samkharadze and Irakli Beraia.
According to Kelly Degnan, discussions focused on the recent visit of the Georgian parliamentary delegation to Washington DC, and meetings held in the Congress, State Department and with civil society.
"A very useful visit to discuss the bilateral relations between Georgia and the United States. So, we covered a lot of different issues. As usual, the United States and Georgia are working in a number of important areas. With regional tensions, in particular, it's important that we remain in close communication, and that was also part of our discussion today," US Ambassador told reporters.