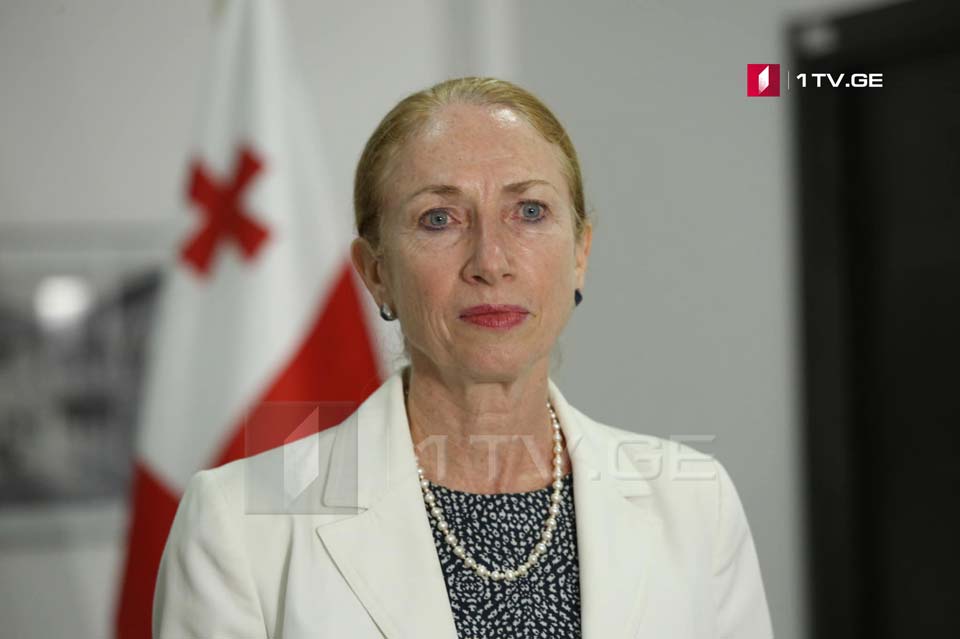 US Ambassador on Ukraine's smuggling claim: They should be dealt with through appropriate channels, gov't-to-gov't
US Ambassador to Georgia Kelly Degnan said allegations of Ukrainian authorities should be dealt with "through appropriate channels."
Kelly Degnan believes "the only one that's benefiting by these back and forth attacks is Russia." She "strongly" urges that this matter be taken "into appropriate channels where it can be properly investigated and resolved."
The remark came after the Ukrainian authorities said Russia is smuggling sanctioned products via Georgian territory.
"These are very serious allegations and they should be dealt with through appropriate channels, government to government. That is the right way to investigate something like this. The government here has stated that it will not allow Georgia to be used to evade sanctions, and of course, that is the most important thing.  I have heard people say, "no one can stop this war."  Mr. Putin started this war and he can stop this war today.

It's a brutal, uncivilized attack on a neighbor, a sovereign nation.  Sanctions are designed to pressure him to do that. And unity in the enforcement of sanctions is absolutely critical to keeping the pressure on. That is what makes sanctions such a powerful tool is the unity and enforcement and compliance with sanctions. So, we are monitoring very carefully to see that the sanctions regime stays very tight, a very close net that will keep the pressure on the Kremlin to stop this war," US Ambassador stated.
Ambassador Degnan's Remarks to Media at Gori State University https://t.co/3BlWGgwLVT

— U.S. Embassy Tbilisi (@usingeo) April 6, 2022