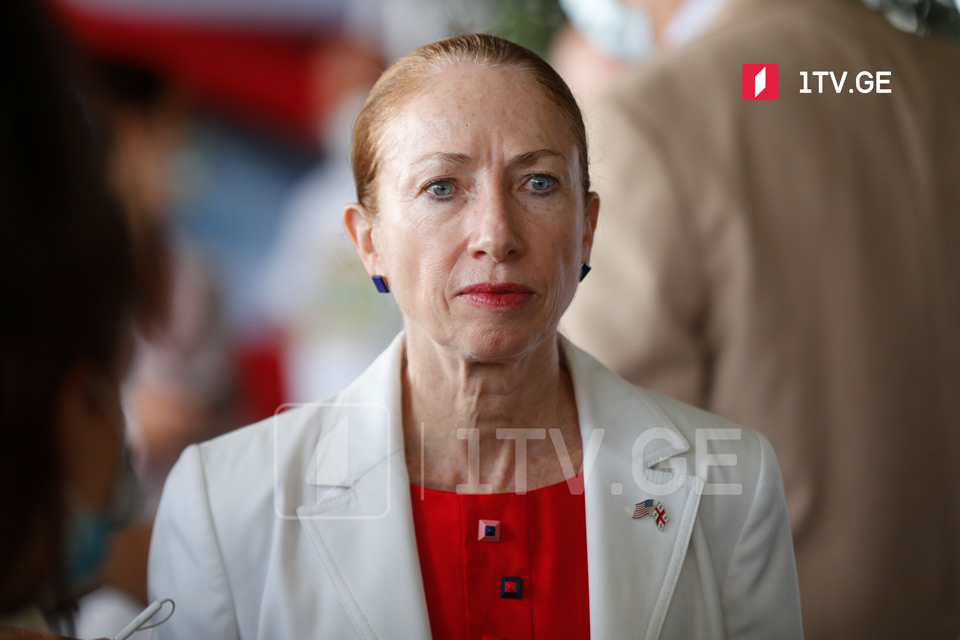 US Ambassador believes President's effort to reach national accord to be supported
US Ambassador to Georgia Kelly Degnan said Georgian President Salome Zourabichvili's effort of the national accord process initiative is significant. The Ambassador called on all parties to participate in the process.
"Presidents Zourabichvili's efforts are extremely important. They come at a critical time for Georgia. Trying to heal the deep divisions in society, she is, certainly, to be commended and to be supported in every way possible in her efforts to heal this country, to bring about an agreement about the way forward for Georgia at a time when its stability and insecurity are so important.
Again, I encourage all the parties to participate as well as other stakeholders. She has reached out to civil society, she's reached out to the Georgia Orthodox Church, these are all important members of Georgia's society, and they all have a voice in the process of healing these deep divisions," US Ambassador said.
According to Kelly Degnan, the process will take time, but the president is prepared to build the feeling of consensus in Georgian people step by step for their future.
"I think it's not something that's going to happen overnight. And the president seems to be fully prepared to take this step-by-step and to build a feeling of consensus and ownership by all the people of Georgia in their shared future," Degnan said.