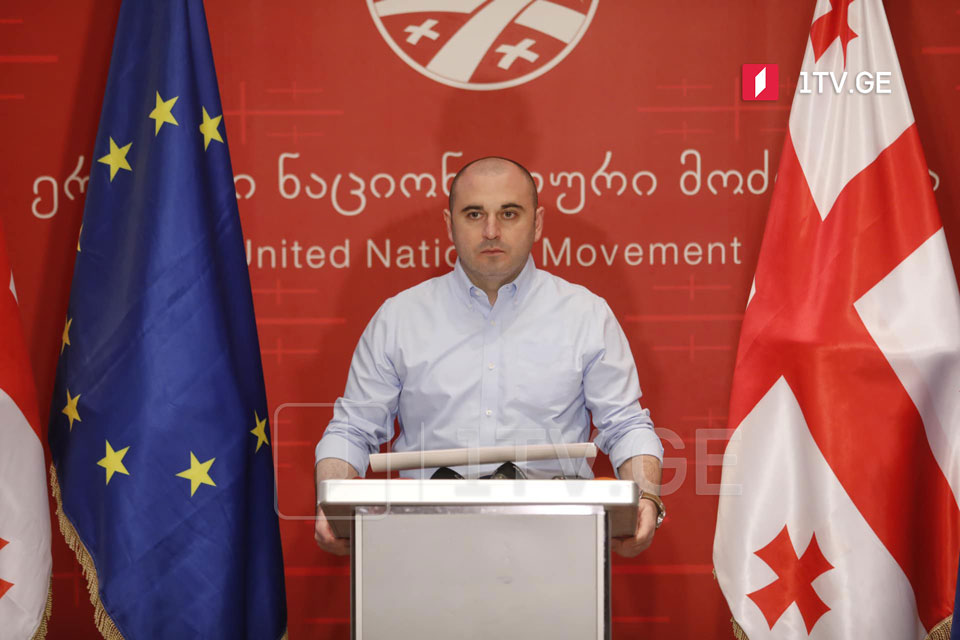 UNM's new chair announces setting up Saakashvili's liberation HQ
Newly elected Chair of the United National Movement (UNM) opposition party, Levan Khabeishvili, on Friday, announced setting up the chief offices in a bid to free jailed ex-President and the UNM funder Mikheil Saakashvili.
UNM's Giorgi Chaladze will head the liberation headquarters, fully financed and backed by the party, Khabeishvili noted.
"The initial decision will be to arrange headquarters to release Mikheil Saakashvili. This will be above-party [HQs], and anyone interested in Saakashvili's well-being, and the country's future, is welcome to join," Khabeishvili told media outlets.