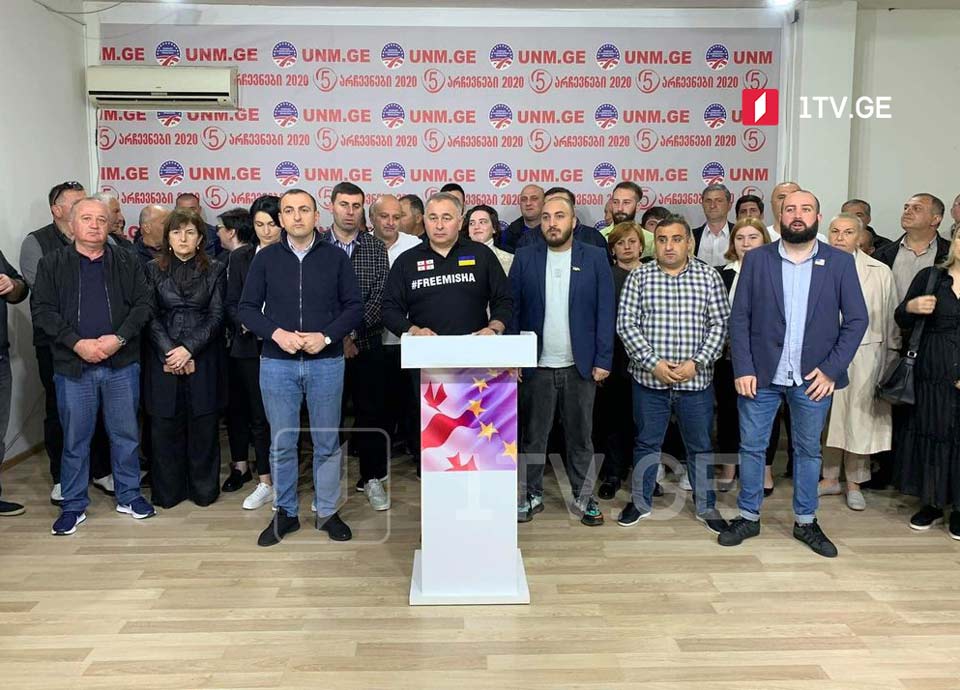 UNM to rally in Adjara in May
The opposition United National Movement (UNM) party plans to hold large-scale rallies in the Adjara region to demand overseas medical treatment for jailed ex-president Mikheil Saakashvili starting May 6.
"In the light of the current developments in Ukraine, the government takes flattering decisions towards Russia and tortures and ill-treats Mikheil Saakashvili as an extreme form of political vengeance," UNM Adjara organization member Elguja Bagrationi said.
Bagrationi contends that the state of the former president's health is worrying while the government disregards the opinions of medical experts and Public Defenders in Ukraine and Georgia.
The UNM member called on public and political organizations to join the protests "to avoid being complicit by remaining silent."
Public Defender-assigned group of doctors on April 27 published a new evaluation, saying that Mikheil Saakashvili's health has "further deteriorated" since their previous visit to the Rustavi Prison in January.