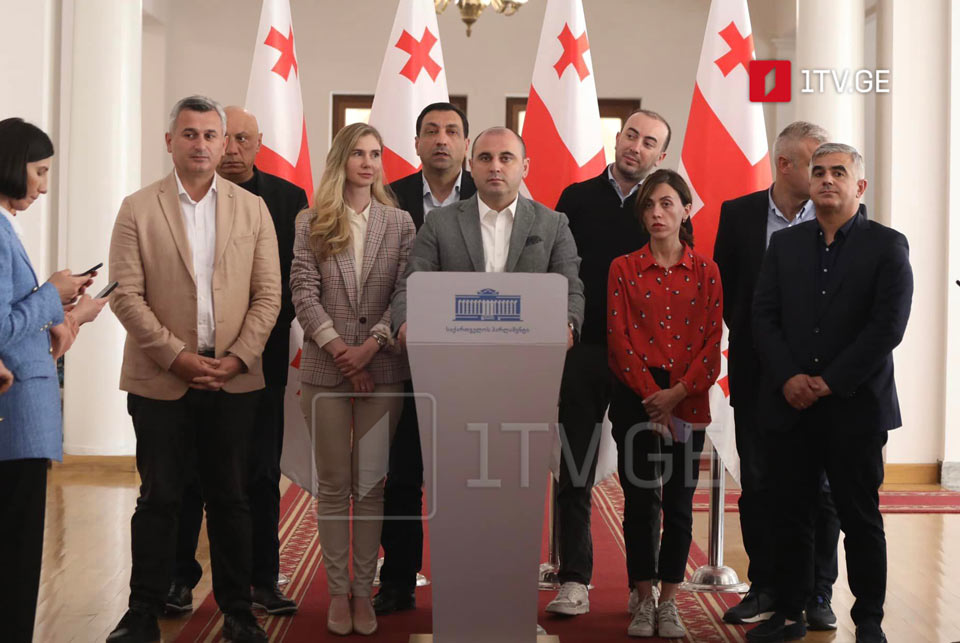 UNM to hold pro-European rally
"Europe is the historic choice of Georgia. We should reach our voice to the Russian government and the international community that Georgia will never accept our country's Russification," said Levan Khabeishvili, Chair of the opposition United National Movement (UNM) party, at the briefing in the parliament.
According to the UNM Chair, by accepting the resumption of Russia-Georgia direct flights, the "Russian Dream" (referring to the ruling GD party) took another step against Georgia's statehood and violated the Constitution, which guarantees the country's European future.
Levan Khabeishvili called on the citizens to join the protest planned outside the parliament at 7 p.m. this evening "to respond to everything, which the authorities do against the Georgian people's will."