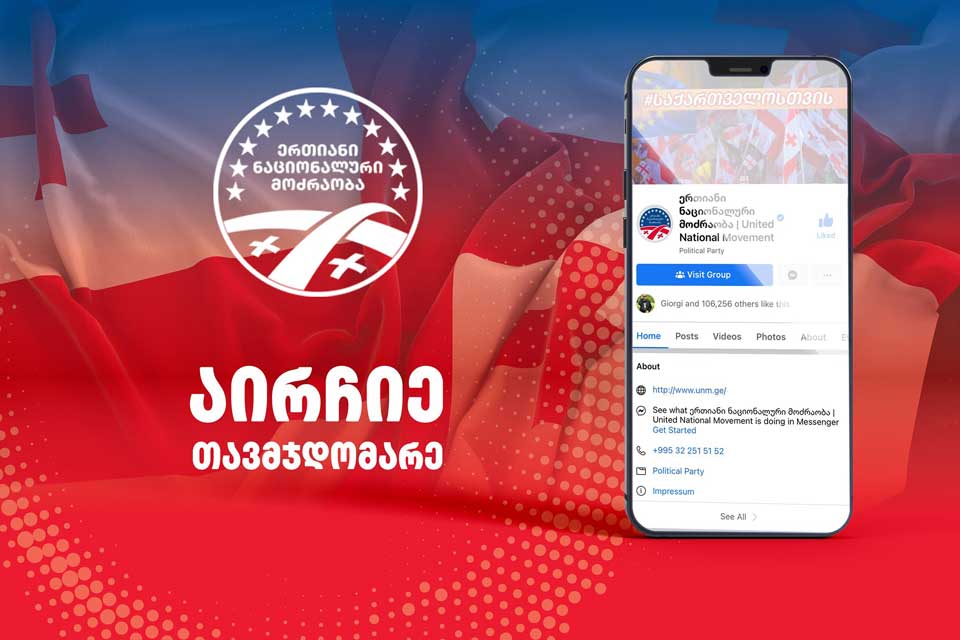 UNM to elect chairman electronically
The United National Movement opposition party will elect the party chairman electronically.
According to the UNM's Facebook page, the rules for participating in the elections will be published, and voting will begin at 14:00; the polls will be closed at 9 pm local time on December 25.
The United National Movement is launching an unprecedented mechanism of democratic governance. To enhance transparency, accountability, citizen participation, and active involvement, the Political Council has decided to introduce a modern, electronic method of electing a party chairman, so that tens of thousands of our citizens can play a crucial role in this process.
Two candidates Nika Melia and Levan Varshalomidze were chosen for the party chairman post.
Members, supporters, and fans of the United National Movement can take part in the voting process. Fake pages and so-called bots will not receive a confirmation to vote.
The Charman of the United National Movement Grigol Vashadze resigned from his post on December 15.