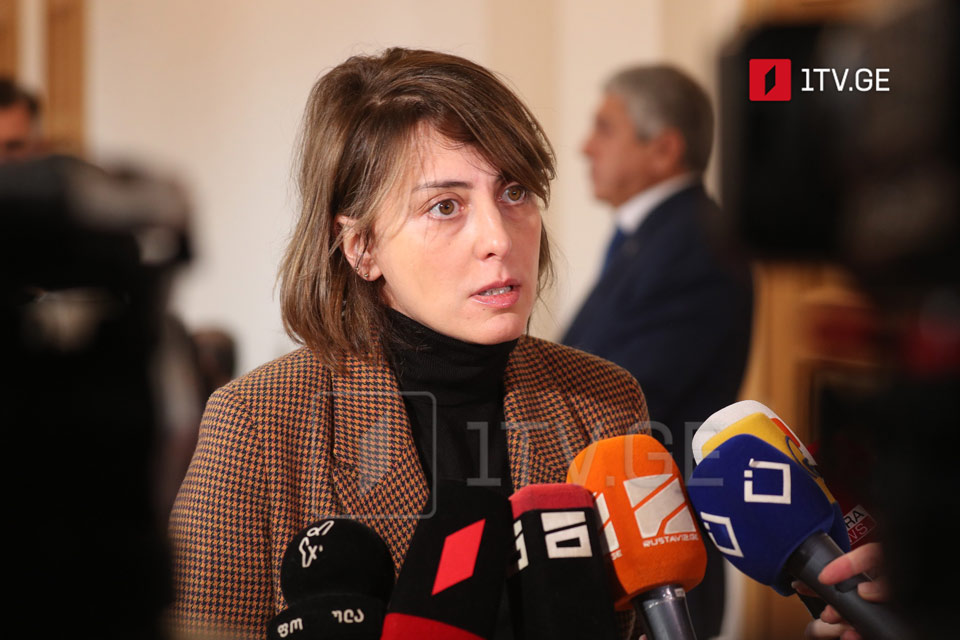 UNM reports no outcome from Public Defender talks
Khatia Dekanoidze, a member of the opposition United National Movement (UNM), stated that the third round of political consultations on the Public Defender's candidacy produced no results.
Following the meeting, Khatia Dekanoidze claimed that the opposition had proposed two candidates for the public defender's post to the ruling Georgian Dream, but the latter rejected them and offered five alternatives instead.
According to Khatia Dekanoidze, none of the five has the opposition's backing.
"Most importantly, Burjanadze and Abashidze stand out because of their qualifications and credentials. They received the highest ratings from the commission. As a result, the debate is much more political than professional," Dekanoidze commented.
On Monday, the ruling Georgian Dream party and the opposition convened the third round of political discussions on the Public Defender.