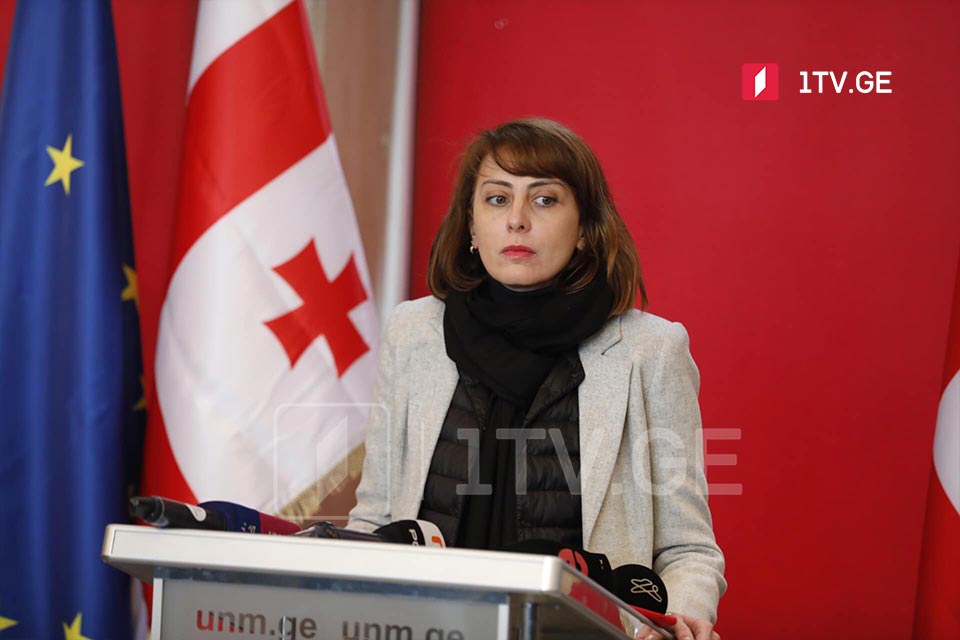 UNM ready to postpone upcoming rally, give gov't space for compromise 
The United National Movement (UNM) opposition party is ready to postpone a protest rally scheduled on February 25, UNM member Khatia Dekanoidze announced on Sunday.
Dekanoidze believes both sides should do their best to ease the political crises.
UNM member said her party gives the government space for compromise.
"In a bid to save the country's political and democratic future, UNM offers negotiations, and at the same time, expresses readiness to postpone the rally scheduled on February 25," Dekanoidze noted.