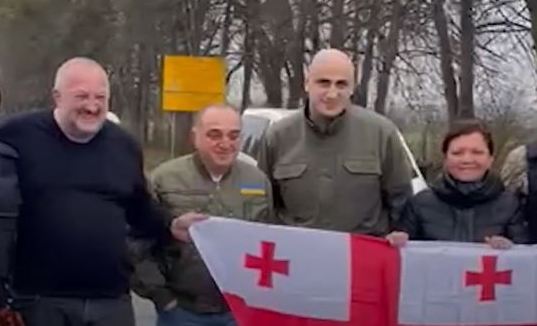 UNM leaders, ex-president Margvelashvili, visit Ukraine
The opposition United National Movement (UNM) leaders, Nika Melia, Eka Kherkheulidze, Koba Nakopia, and former President of Georgia Giorgi Margvelashvili, have just arrived in Ukraine, the UNM's press office told GPB First Channel.
Mtavari Arkhi TV released the footage of their Ukraine visit.
Earlier today, the Parliament Speaker Shalva Papuashvili-led eight-member delegation, including MPs from all political groups within parliament, except for UNM and European Socialists party, left for Ukraine.