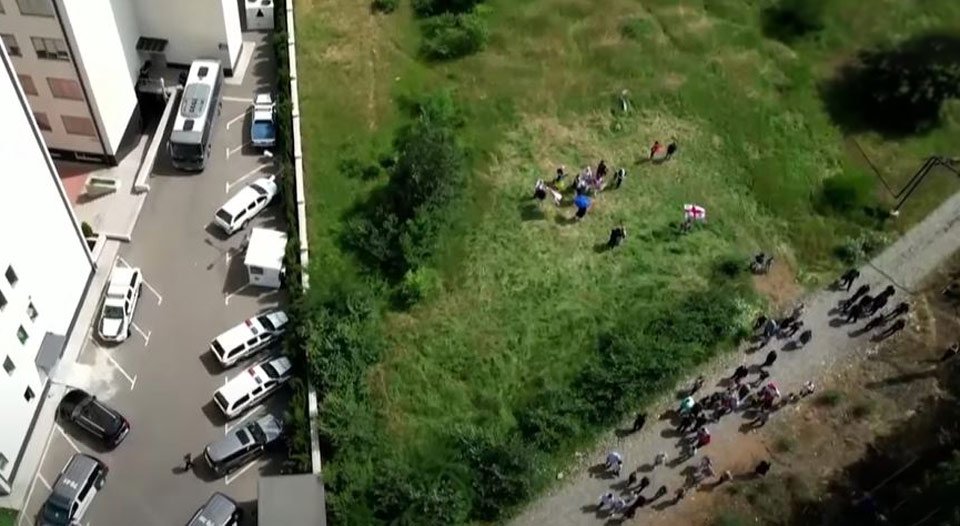 UNM holds rally in support of jailed ex-president
The opposition United National Movement (UNM) party held a rally in support of ex-president Mikheil Saakashvili.
At the Vivamed Clinic, the protesters demanded Mikheil Saakashvili's transfer abroad for medical treatment.
They claimed that the ex-president does not receive relevant medical assistance and his health state is not improving.