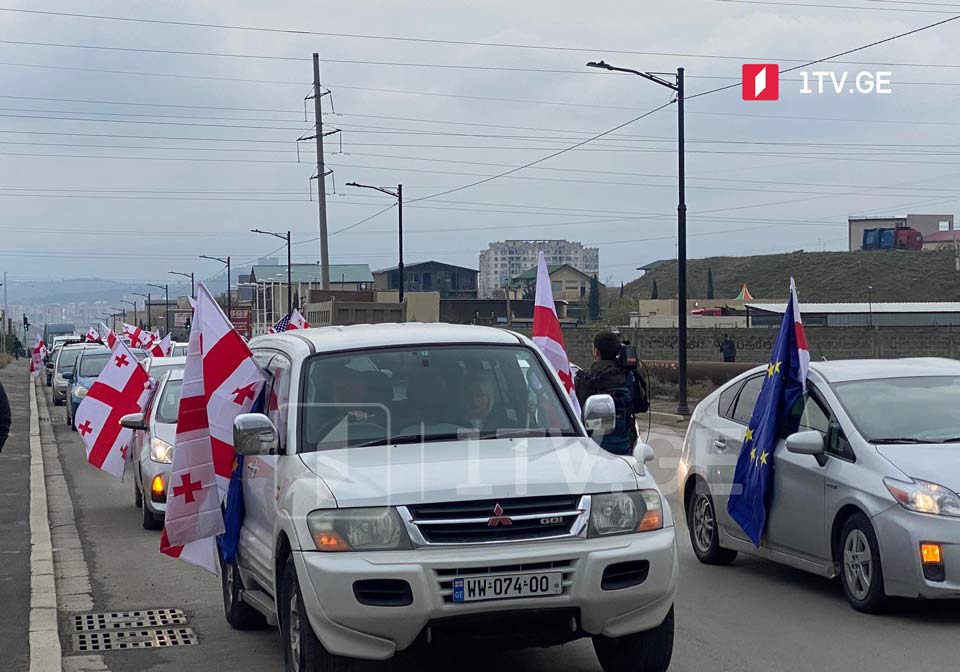 UNM holds motorcade protest at Gldani prison
The opposition United National Movement (UNM) party has held a motorcade protest at Gldani prison demanding Saakashvili's transfer to a civilian clinic.
UNM member Irakli Nadiradze said today's car rally protest was aimed at Saakashvili's encouragement.
Nadiradze pledges party supporters to hold rallies until Saakashvili is transferred to a civilian multi-profile clinic.
Law enforcers arrested Georgia's former president Mikheil Saakashvili in Tbilisi on October 1. He is on the 48th day of his hunger strike. He has been taken to the No.18 prison infirmary on November 8.
The ex-president has been charged with several criminal offences. In 2018, he was sentenced to six years in prison in absentia for abuse of power.