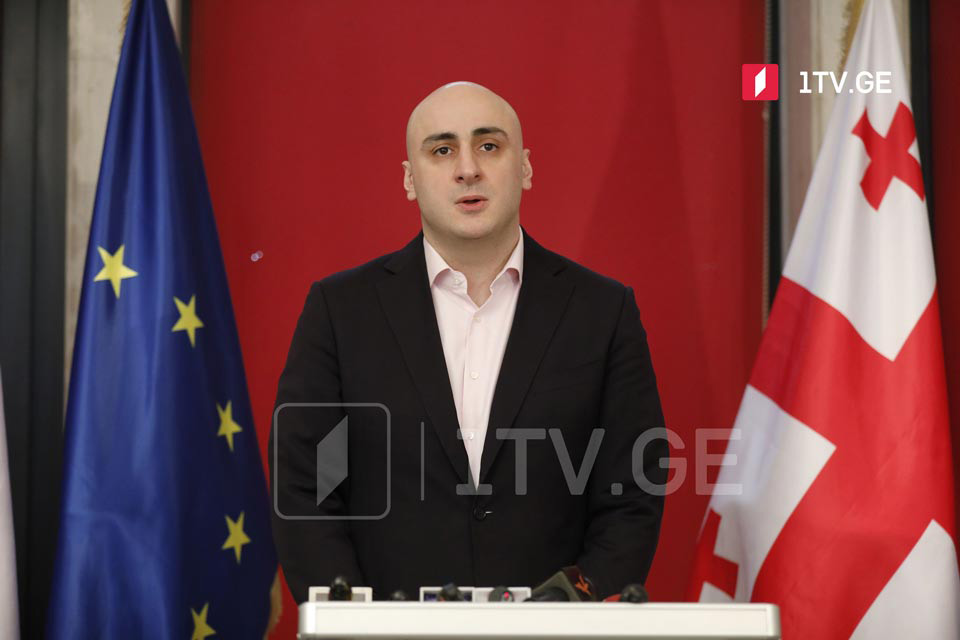 UNM Chair says European friends have clear viewpoint on government's performance
Chairman of the opposition United National Movement (UNM) party, Nika Melia said that European friends have a clear position on the Georgian government's performance in fulfillment of the EC-proposed 12-point recommendations.
Melia spoke about results of his meetings in European cities at Saturday briefing. He said he had met representatives of the European Council President Charles Michel and attended the Assembly in Lisbon, where a resolution on Georgia was adopted.
"The resolution clearly says that the Georgian government disregards the EC 12 recommendations and hampers Georgia's European Perspective.  The government should stop political persecution, Mikheil Saakashvili (ex-president) should be released and transferred abroad for medical treatment, Nika Gvaramia (Mtavari Arkhi General Director) should be freed unconditionally. The resolution states that the state is seized and firmly fixes the necessity of oligarch Bidzina Ivanishvili's (GD founder) sanctioning," he said.
Nika Melia reiterated that Georgia's integration in the free world, democratic development and media freedom remain the UNM's top priorities.